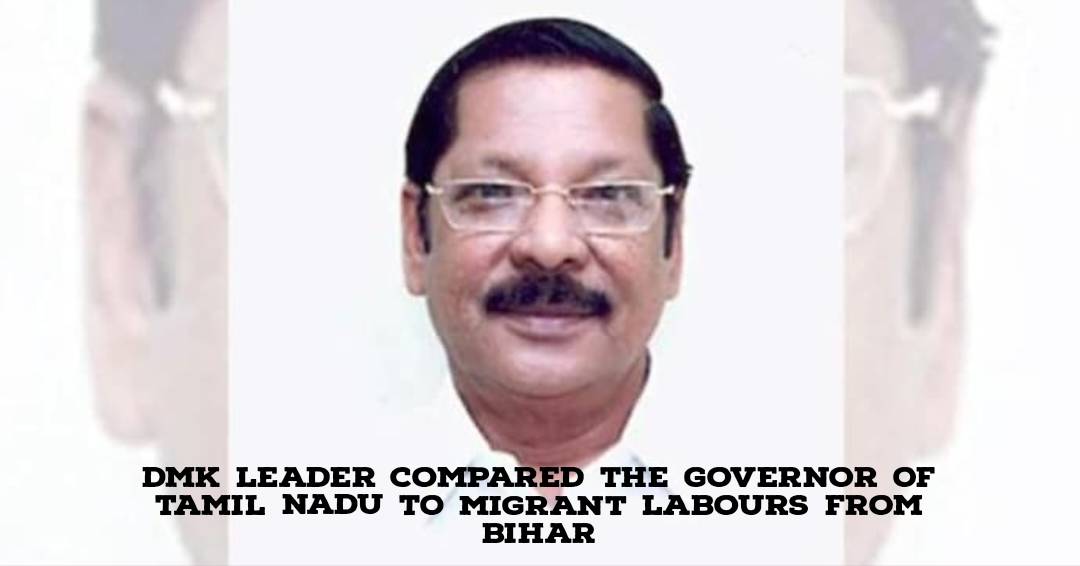 The DMK Organizational Secretary RS Bharathi launched the most recent attack in the ongoing conflict between the Tamil Nadu administration and Governor RN Ravi. On Thursday, Bharathi compared the governor of Tamil Nadu to a migrant labourer from Bihar and claimed that if Jayalalitha had been alive, the governor would not have gone without being assaulted.
In a recent address, RS Bharathi made an unintentional comparison between Governor Ravi and the Bihar migrant labourers who sell 'panipuri' in Tamil Nadu.
The DMK leader continued by saying that a governor's duties are comparable to those of a worker cleaning up banana leaves after a feast and that he does not have the right to express his views during an Assembly speech.
'Your governor's work is similar to clearing up after a feast using banana leaves. The speech resembled a banquet that includes sweets and other delectable foods. You think that if you take away the food and bring something that you want them to eat, the person who is seated next to you while you eat will remain silent?'
'The governor would have received a sound beating if he had done this during the reign of Jayalalitha,' he said. RS Bharathi claimed, 'I'm not bragging, but had Jayalalitha been alive, he would not have fled without being thrashed.'
Then, RS Bharathi asserted that things would have been different if Sekar Babu had known how the governor was going to react. 'Thanks to Thalapathy MK Stalin, we have countless Sekar Babu who are under control. A simple eye movement would have been sufficient. He would not have returned home.' RS Bharathi questioned, 'Does one require a Yale degree to hurl anything at someone?' He then asserted that, had the CM so desired, the Speaker would have expelled the governor from the Assembly using the marshals.