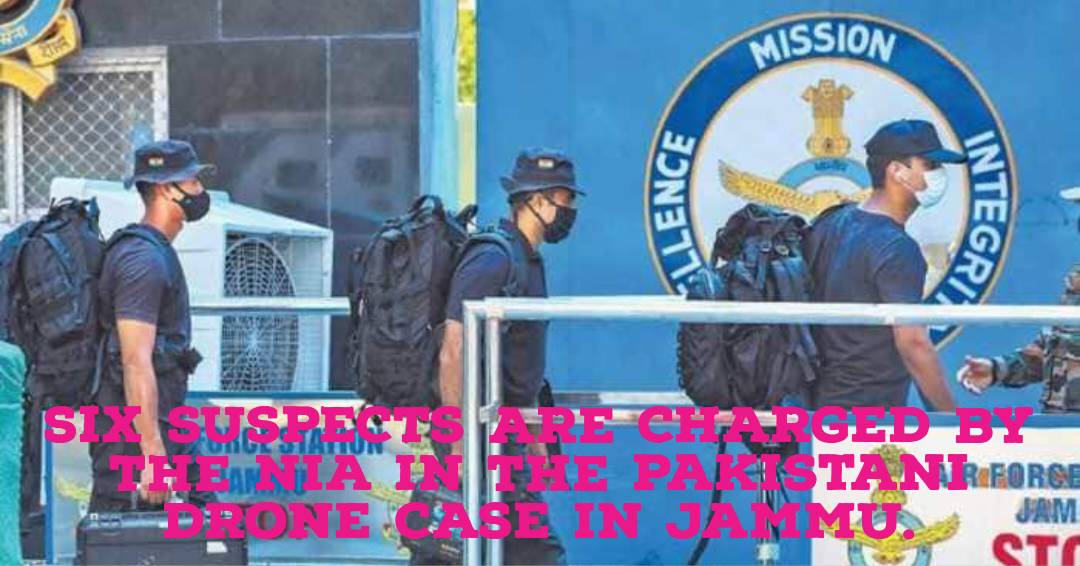 When a drone was intercepted and recovered in the Kathua district of Jammu and Kashmir in June of last year, the National Investigation Agency (NIA) filed a chargesheet in Jammu.
This is the agency's first chargesheet submitted in the case.
The chargesheet says, a Pakistani handler named Sajjad Gul instructed militants in the Kashmir Valley to gather, receive, and carry weapons that Pakistani drones had dropped.
Faisal Munir, Haji Sheru, Yunus, Muni Mohammad, Ali Mohammad, and Sajjad Gul were named as the defendants in the case.
The case is currently the subject of more investigations.
The Border Security Force (BSF) informed that, the jawans in Jammu and Kashmir successfully seized 22 drones in total in 2022. Additionally, The BSF killed two Pakistani invaders near the Punjab border last year and confiscated a total of 316 kg of drugs.
The number of drone sighting occurrences along the India-Pakistan border have increased threefold in the past year, says data gathered by several security organisations.
The use of UAVs has become a significant method of bringing drugs, weapons, and ammo into India.