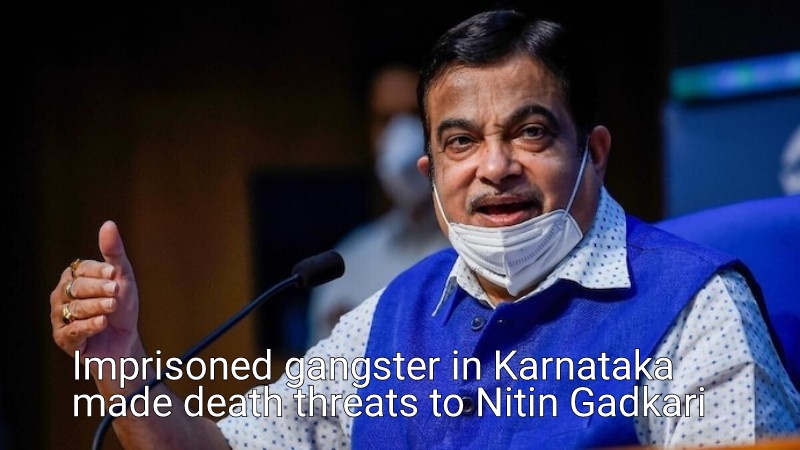 Nitin Gadkari, the minister of state for roads, transport, and highways, received calls threatening his life from a prisoner in Belagavi, Karnataka. On Saturday, Nagpur police tracked down the caller.
Jayesh Kantha has been identified as the caller. 'Union Minister Nitin Gadkari was being threatened from jail. The caller is a notorious gangster and murder accused Jayesh Kantha, who is imprisoned in Belagavi jail. He threatened Gadkari's office by using the phone illegally inside the jail,' Amitesh Kumar, Commissioner of Police, Nagpur, said.
He added, 'A team of Nagpur police has left for Belagavi for investigation and has asked for production remand.'
In Maharashtra, Nitin Gadkari's home and office saw an increase in security on Saturday after a man posing as a member of the Dawood Ibrahim gang made threatening phone calls and demanded Rs 100 crore.
Between 11.25 am and 12.30 pm, Gadkari's public relations office in the Khamla area received three threat calls on its landline number.
The caller also gave his mobile number and the Karnataka address where, according to him, the money needed to be sent.