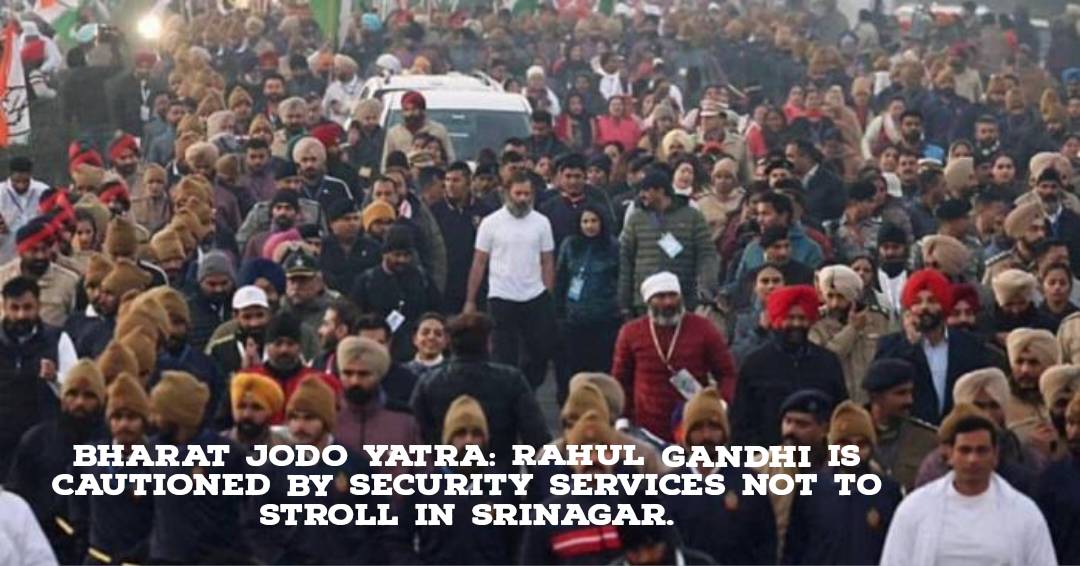 According to sources, security organisations have advised Rahul Gandhi to drive a car rather than walk through some sections of Kashmir during the Bharat Jodo Yatra.
On Tuesday, there were serious security gaps during the yatra in Punjab, as a guy attempted to hug Rahul in Hoshiarpur.
The Central Reserve Police Force (CRPF) was accused of serious violations during the yatra by the Congress a few weeks earlier.
On January 25, the Congress leader is prepared to raise the American flag in Banihal. On January 27, Rahul, who has Z plus category security cover, will enter Srinagar. The security agencies only want a select few people to be with him there.