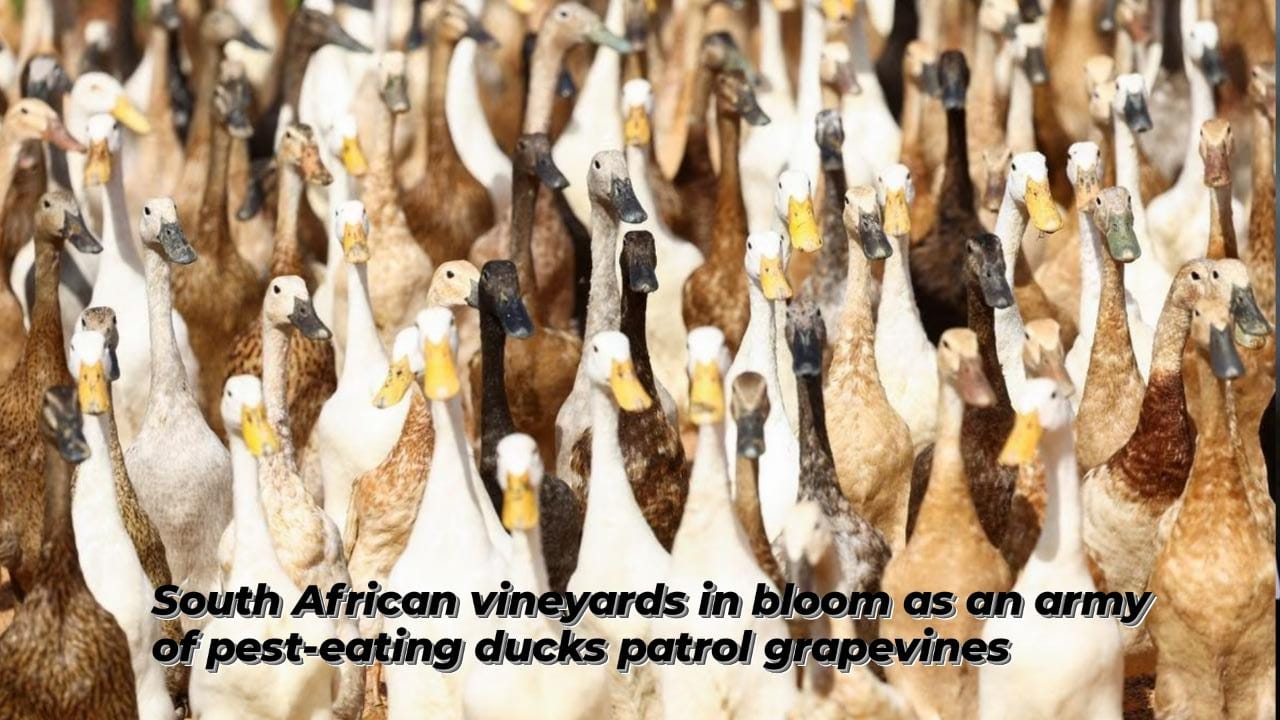 Flocks of white, black, and brown ducks hunt for snails and bugs as they patrol the grapevines at a vineyard in Stellenbosch, South Africa's winemaking town, assisting the owners in avoiding pesticides and synthetic fertilisers.
At the Vergenoegd Löw Wine Estate, 500 Indian runner ducks serve as natural pest control while also entertaining wine-drinking tourists.
'We call them the soldiers of the vineyards,' the estate's managing director, Corius Visser, told Reuters.
Ducks, specifically Indian runner ducks, are at the heart of the winery's regenerative agriculture practises, as they have long legs and an upright posture, allowing them to reach for snails between the leaves.
The vineyard runs as sustainably as possible thanks to nutrient-rich manure from ducks and other animals.