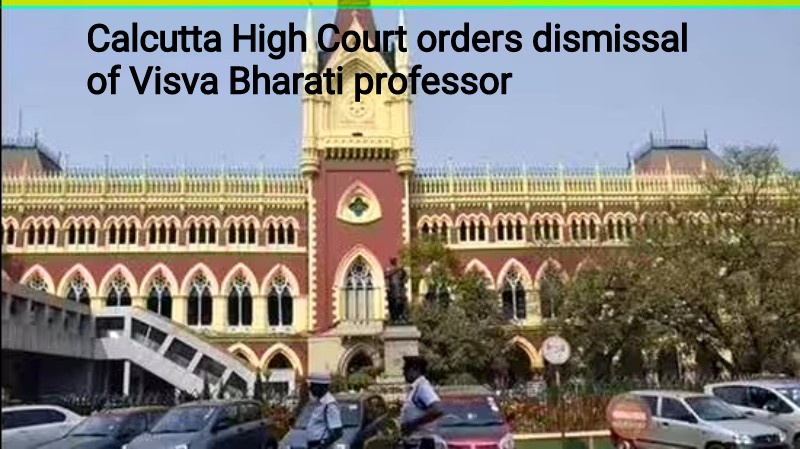 According to the Calcutta High Court, 'stigmatic aspersions' led to the summary dismissal of economics professor Sudipta Bhattacharya by West Bengal's Visva Bharati University in December last year.
After hearing a petition Bhattacharya filed challenging the termination without any hearing by the university, Calcutta high court judge Kausik Chanda wrote in his order on January 17 that he 'must record my dissatisfaction with regard to the letter dated December 22, 2022 issued by the registrar of Visva-Bharati as impugned in this writ petition.'
The court order was made available on Thursday, and HT saw a copy of it.
Justice Chanda questioned the university's claim that Bhattacharya was employed under a contract that could be terminated by an executive decision in his ruling.
The judge wrote, 'Prima facie, it appears that though the petitioner is a permanent 'adhyapak' (professor), the university sought to throw him out by termination of his service following the decision of the executive council taken completely behind his back levelling various stigmatic aspersions against him.'
Soumya Majumdar, an attorney, appeared in court on behalf of the university. The judge wrote, 'Mr. Majumdar, learned advocate appearing for the university sought to justify the action of the university by arguing that the petitioner is under contractual employment. I am not satisfied with the submission. In my prima facie view, the petitioner was a regular permanent employee, whose service could not be terminated without initiating a full-fledged disciplinary proceeding.'
Days after prominent US-based philosopher and linguist Noam Chomsky and 261 academics from across India spoke out in support of Bhattacharya and pleaded with President Droupadi Murmu to step in, the high court's latest development.
Rabindranath Tagore founded Bengal's only national university, Visva-Bharati, in Santiniketan in the Birbhum district in 1921. Bhattacharya, the faculty association's president, was fired for allegedly supporting a recent student agitation.
The judge commanded the university to submit an affidavit of opposition within seven days or the case would be reheard on January 31.
According to the court order, 'the university, in the interim, (hopefully) will not take any further steps against the petitioner following the impugned order.'