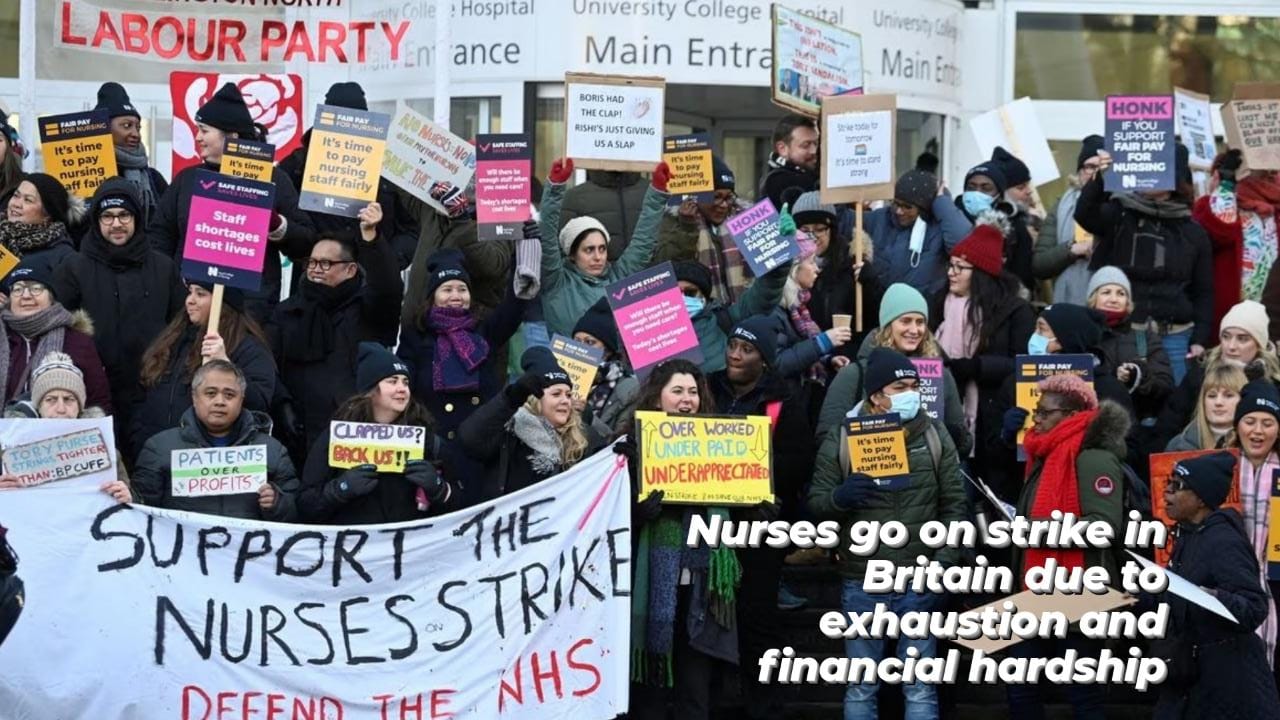 On Wednesday, tens of thousands of nurses in England walked out of hospitals to protest the low pay that they claim makes it difficult for them to pay their bills and the excessive stress many of them experience at work.
As inflation exceeds 10% while wages rise much more slowly, nurses, like ambulance workers, train drivers, teachers, postal workers, and employees in many other sectors, are taking industrial action in search of better pay and conditions.
David Hendy, a 34-year-old nurse who joined about 100 others on the picket line outside University College London Hospital, declared that 'this job is slowly killing nurses.'
Hundreds of protests were held as part of the Royal College of Nursing's strikes, which were the second wave of its industrial action after its members walked out collectively for the first time in its 100-year history in December.
The nursing workforce has experienced hell and back over the past ten years. We overcame COVID, and I had colleagues who perished from it. Hendy said while fighting back tears, 'I myself have had it three times. Morale is at an all-time low.'