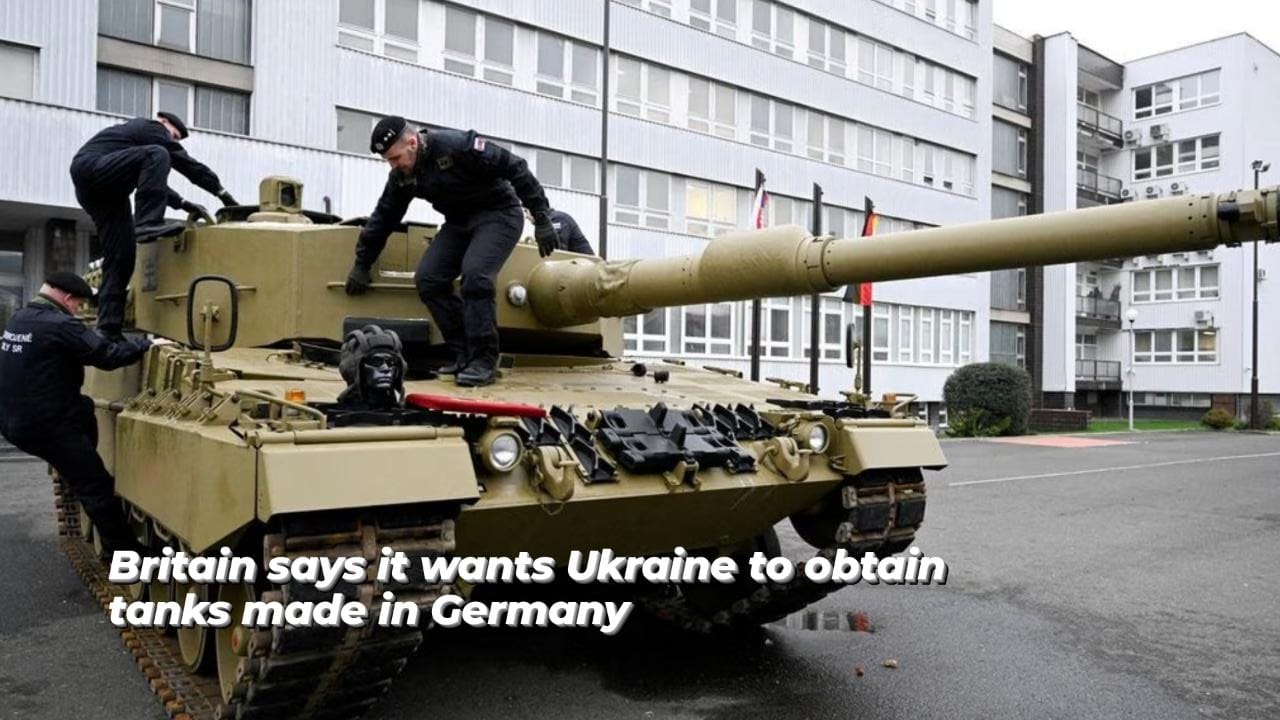 According to Kyiv, Germany must approve the transfer of the German-made tanks to Ukraine, so Britain is still seeking a global agreement to do so, according to British Foreign Minister James Cleverly.
Last week, Western allies pledged to provide Ukraine with billions of dollars' worth of weapons, but they were unable to convince Berlin to lift its veto on supplying Leopard battle tanks, which are currently in the possession of a number of NATO countries but whose supply to Ukraine would require Berlin's approval.
Defense experts believe that Leopard tanks are the best choice for Ukraine.
In an interview with Sky News, Cleverly stated, 'Of course, I would like to see the Ukrainians equipped with things like the Leopard 2 as well as the artillery systems that have been provided by us and by others.'
'I'll keep having those discussions with our NATO allies and friends to make it possible for the best military hardware to be donated to Ukraine to aid in their defence against this brutal invasion.'