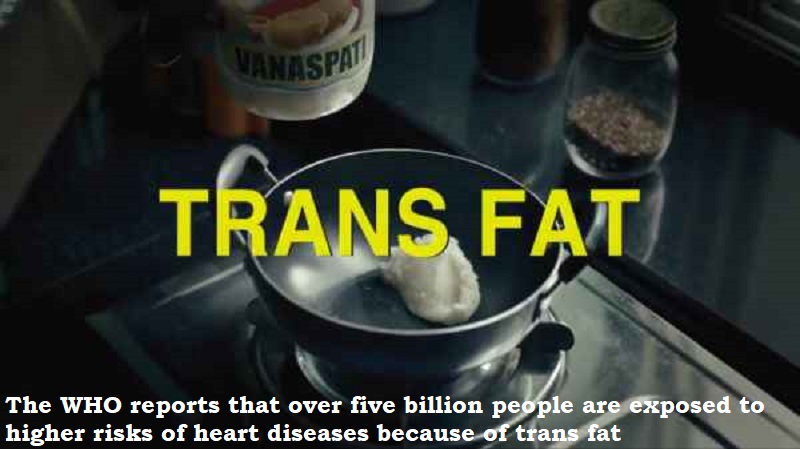 According to the World Health Organization (WHO), trans fat exposes more than five billion people to an increased risk of heart disease. The international health organisation has criticised the countries that have not taken the necessary steps to address the problem and take action against the dangerous material.
Trans fat consumption, according to experts, raises blood cholesterol levels and the risk of heart disease. Trans fat is a kind of fat with specific chemical characteristics. Typically, it can be discovered in processed foods like baked products, snacks, fried foods, etc.
According to reports, trans fat consumption causes up to 500,000 more deaths from coronary heart disease each year.
In 2018, WHO came up with the elimination of industrially produced trans fat globally. The target was set for 2023. Since its first call, the population coverage of best-practice policies has increased almost six-fold.
WHO stated that 43 countries with combined populations of 2.8 billion people have implemented best-practice policies for tackling trans fat in food.