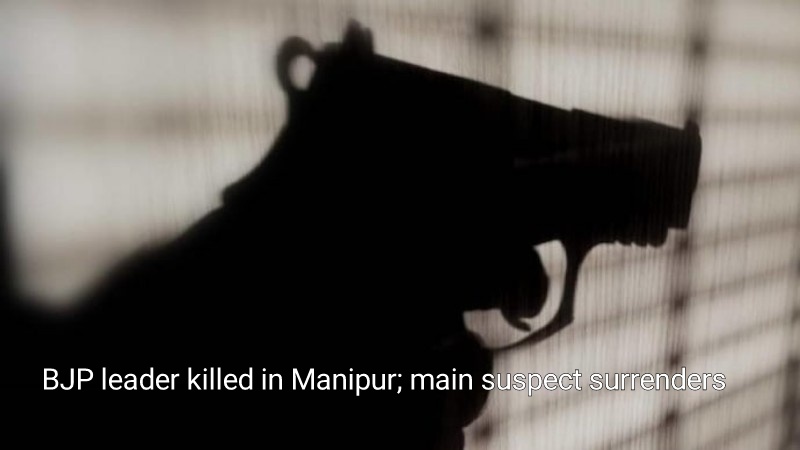 Tuesday saw the murder of a BJP leader in Manipur's Thoubal district; as a result, the main suspect turned himself in to the police, and another person was taken into custody, according to a senior officer.
According to Thoubal Superintendent of Police Haobijam Jogeshchandra, Laishram Rameshwor Singh, the convenor of the ex-servicemen cell of the saffron party's state unit, was shot and killed early on near the gates of his home in the Kshetri Leikai area.
Around 11 am, two individuals arrived in a car without a licence plate and fired at Singh closely, according to him.
The 50-year-old man was shot in the chest and taken to a private hospital, where he died from his injuries.
Naorem Ricky Pointing Singh, the driver of the vehicle, was arrested hours after the incident, Jogeshchandra informed the media.
The driver, who is from Keinou in the Bishnupur district, was stopped in the Imphal West district's Haobam Marak area.
Ayekpam Keshorjit, 46, was the accused, and police launched a massive manhunt for him. They appealed for him to turn himself in and warned people not to shelter him.
After that, the prime suspect turned himself in to the police at the Commando Complex in the Imphal West district. He is a native of Haobam Marak. He was found in possession of a licensed.32 calibre pistol, two magazines, and nine cartridges.