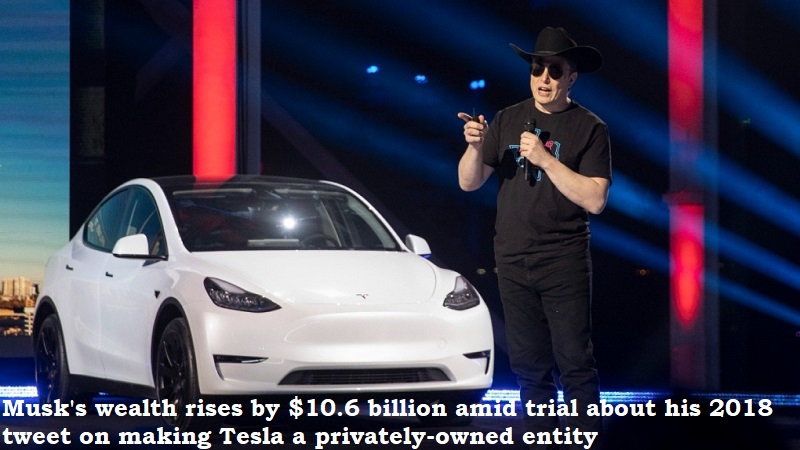 Elon Musk, the founder of Tesla and the new owner of Twitter, has seen his fortune rise the highest in the past two months amid the trial surrounding his August 2018 tweet about turning Tesla into a privately owned company.
Since Friday, when he formally entered the witness stand before a San Francisco judge, Elon Musk's net worth has climbed by nearly $10.6 billion to $145.2 billion, according to the Bloomberg Billionaire Index.
Elon Musk is now dealing with a securities fraud lawsuit that has its roots in a tweet Musk made in August 2018 when he said he was thinking about taking Tesla private for $420 and that he has the funds for it.
Musk ultimately decided against taking Tesla private. Investors who have sued Musk argue that his claims about having secured the funding and not making Tesla a privately-owned entity amount to lies that resulted in losses for them.
Musk claims that there is no link as such between his tweets and the move of share prices. Instead, Musk claimed that the Saudi Arabia-based Public Investment Fund 'unequivocally wanted to take Tesla private' and accused Yasir Al-Rumayyan, the governor of Saudi Arabia's sovereign wealth fund of going back on his word.