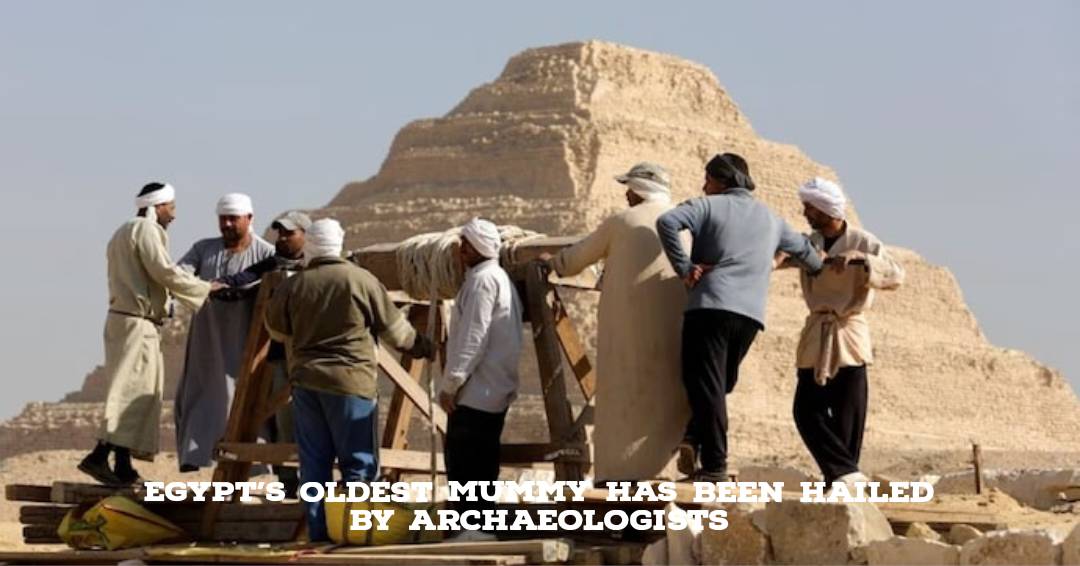 According to the excavation team head, Egyptologists have unearthed a Pharaonic tomb close to the capital Cairo that may house the oldest and 'most complete' mummy yet found in the nation.
Zahi Hawass, the team's director, informed reporters that the 4,300-year-old mummy was discovered at the bottom of a 15-meter hole in a freshly discovered cluster of fifth and sixth dynasty tombs close to the Step Pyramid at Saqqara.
The body of a guy by the name of Hekashepes was preserved in a mortar-sealed limestone sarcophagus.
Possibly the oldest and most complete mummy ever discovered in Egypt, said Hawass, a former minister of antiquities in Egypt.
One of the graves discovered belonged to Khnumdjedef, who served as a priest, an overseer of nobles, and an inspector of officials under the rule of Unas, the last pharaoh of the fifth dynasty. It was adorned with depictions of everyday life.
Meri, 'keeper of the secrets and helper to the supreme leader of the palace,' had a second tomb.
Several statues, including one showing a man and his wife as well as several servants, were discovered among the tombs, says the statement.