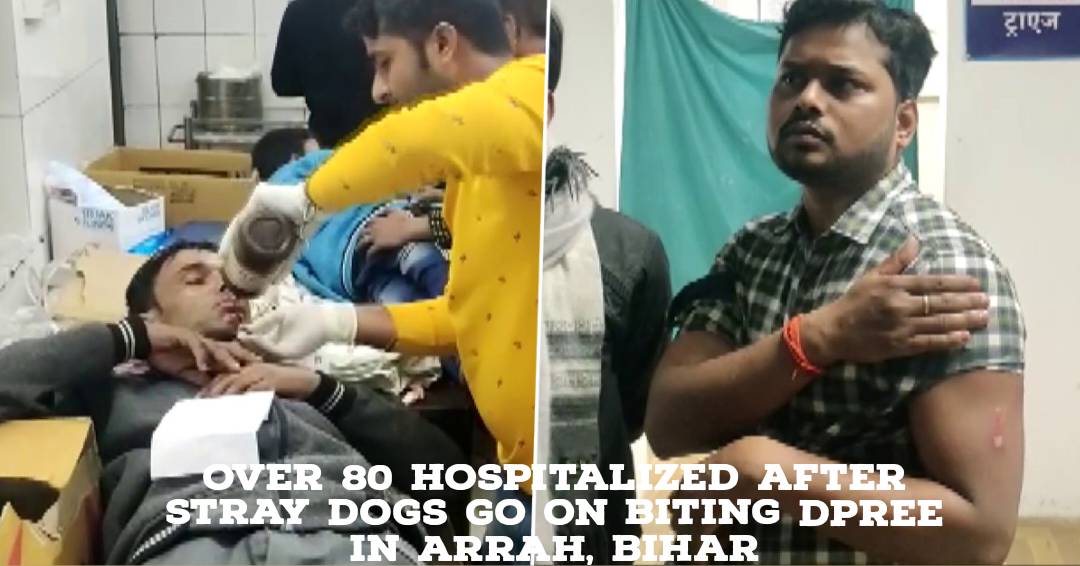 More than 80 persons were allegedly bitten by a stray dog in Arrah, Bihar, said the officials today.
More than 80 incidences of dog bites were reported by locals at the Arrah district hospital. Locals claimed that a single dog attacked them all.
'About 80 patients with dog attacks have visited the district hospital in Arrah. Ten to twelve of the patients are kids. The patients are provided first assistance,' said Dr. Navneet Kumar Chaudhary, a hospital physician.
After the incident was spotted, the stray dog was allegedly beaten to death. Report says, on Thursday night, residents of the Dudh Katora neighbourhood of the city beat the dog to death with sticks and rods.
Locals said that the rabies-infected dog had caused dread in various Arrah city neighbourhoods.
Officials claim that a team from the neighbourhood civic organisation was sent to capture the dog.
Locals beat the dog to death at 12 o'clock in the night before the team could arrive, informed the District Officer Rajkumar.
In all of these places, between 110 and 120 people—including toddlers, old men, and women—were bitten and hurt. Some of those hurt severely had to be hospitalised.