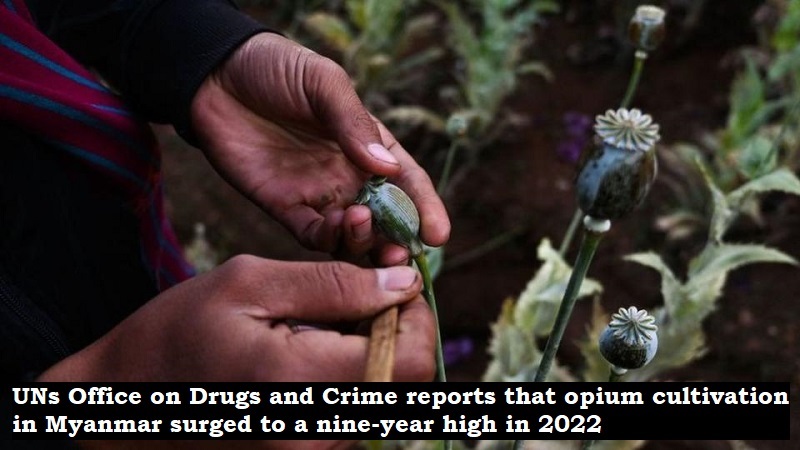 As per a UNODC report, opium poppy production in Myanmar increased significantly in 2022, hitting the highest estimates recorded since the organisation began tracking it nine years ago. The research observed that this comes one year after the military overthrew the government and represents a reversal of the steady drop in the output of the illegal crop between 2014 and 2020.
The research highlighted that while the data pointed to greater expertise in the techniques and that the newly selected areas for the survey showed higher cultivation in high-density poppy cultivation hotspots, the UN believes that cultivation of the illicit crop is up by at least 33% this year.
According to the UN report, opium production in 2022 has been the highest since 2013 when it peaked at 870 metric tonnes.
Last year, the area of opium poppy cultivation was nearly 40,100 hectares which is at least 10,000 hectares more than in 2021, which was also the year that the military seized power in Myanmar, found the UN survey.