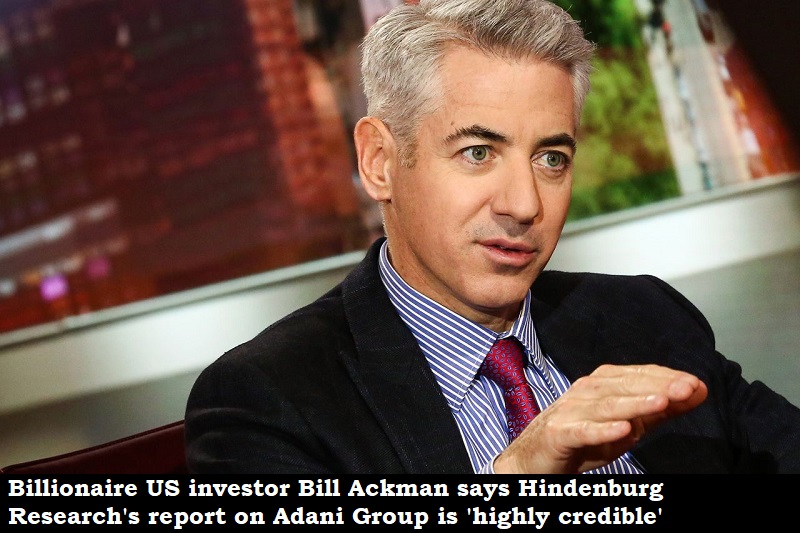 Bill Ackman, a multibillionaire investor from the US, stated on Thursday that he thought the report by short-seller Hindenburg Research on the Adani Group of India was 'very trustworthy and exceptionally well researched.'
Following the publication of the report by the US short-seller accusing the conglomerate of inappropriate use of offshore tax havens, shares of seven listed group companies of Adani saw a $10.73 billion decline in market capitalization in India on Wednesday.
In its report, Hindenburg also claimed to have shorted Adani Group using derivatives traded outside of India and US-listed bonds.
Adani Group described the study as 'maliciously nasty, and unresearched,' and stated that it is considering 'remedial and punitive action' against Hindenburg.
Shortly after, Hindenburg declared that, should Adani Group initiate a case in the US, it will request papers as part of the legal discovery procedure.
'Adani's response to Hindenburg is the same as Herbalife's response to our original 350-page presentation. Herbalife remains a pyramid scheme. I found the Hindenburg report highly credible and extremely well researched,' Pershing Square boss Ackman said in a tweet on Thursday.