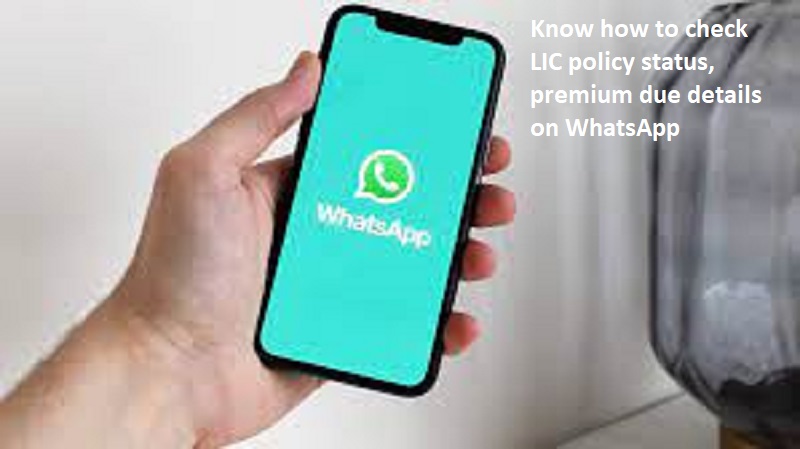 New Delhi: The largest life insurance company in the country,  Life Insurance Corporation of India (LIC) recently launched its first-ever WhatsApp services for its policyholders. LIC customers  who have registered their policies on the LIC online portal can avail of several benefits including getting premium details, a statement of the ULIP plan, and more through LIC's official WhatsApp chatbox.
Policyholders who have not registered their policies online need to register first to avail of the services on WhatsApp. The policyholders can register their policy by visiting the LIC's customer portal on www.licindia.in.
LIC WhatsApp Services: Here's How to Use
First save LIC's official WhatsApp number on your phone's contact — 8976862090.
Open your WhatsApp and then search and open LIC of India WhatsApp chat box.
Send 'Hi' in the chat box.
LIC chatbot will send you 11 options to choose from.
Reply in the chat with the option number for the selection of services. Example 1 for Premium date, 2 for Bonus Information.
LIC will share the required details in the WhatsApp chat.
Also Read: Country to offer VAT refund to foreign tourists by 2024 
LIC WhatsApp services: List of services available
Premium due
Bonus information
Policy status
Loan eligibility quotation
Loan repayment Quotation
Loan interest due
Premium paid certificate
ULIP -statement of units
LIC services links
Opt in/Opt out Services
End the conversation
Here's How to Register Policy On LIC online portal?
Visit www.licindia.in.
Now click and open 'Customer Portal' option.
If you are a new user, click on 'New user' and enter all the required details.
Now select your user ID and password and then submit your details.
Now login to the online portal using your user ID.
Next click on 'Add Policy' under 'Basic Services'.
Now add details of all your policies to complete the registration.