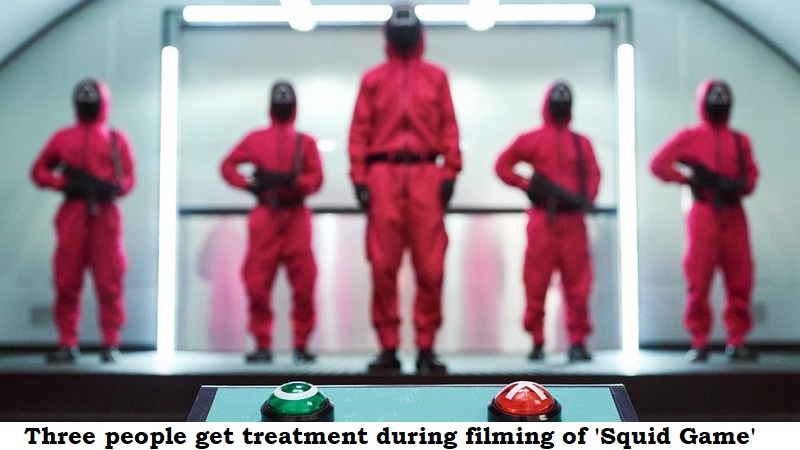 Three people received medical attention while the real-life Squid Game show was being filmed, but Netflix insisted that 'reports of significant injury are incorrect.'
At Cardington Studios in Bedfordshire, the reality game show that is based on the popular South Korean series is now being filmed.
Three people reportedly received treatment for 'minor medical problems,' according to the streaming juggernaut.
According to Netflix, 'We deeply care about the health and safety of our cast and crew.' 456 competitors are competing for $4.56 million in prize money on the show.
A representative for Netflix stated that medical personnel have been on site at all times and that they have 'invested in all the necessary safety precautions'.
'While it was very cold on set and participants were prepared for that, any claims of serious injury are not true,' he added.
The Netflix series narrated the story of debt-ridden contestants who competed against each other in deadly games, which were designed using concepts of children's games, for a huge cash prize.