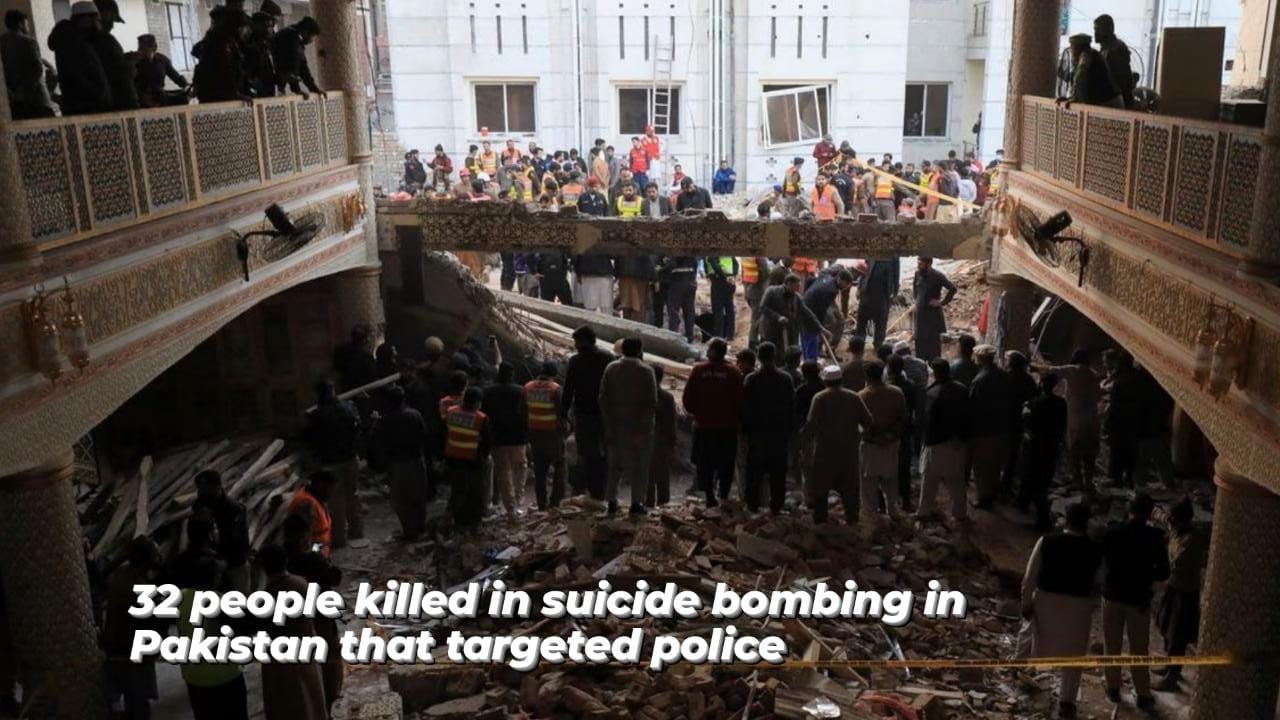 At least 32 people were killed on Monday in a suicide bombing at a packed mosque in Peshawar, Pakistan. This was the most recent attack on police in this city in Pakistan's northwest where Islamist militants are still active.
According to hospital officials, 147 people have been hurt, many of whom are in critical condition.
Shebaz Sharif, the premier, referred to the explosion as a suicide attack. Police official Sikandar Khan added that there were at least 260 people inside the mosque.
The bombing that rocked the mosque during noon prayers and caused a wall to fall on top of worshippers has not yet been assigned a perpetrator. The structure is situated inside a heavily guarded compound that also houses the provincial police force's headquarters and a counterterrorism division.
The terrorist was reportedly seated in the front row, according to Defense Minister Khawaja Asif's statement to Geo TV.
PTV, a government broadcaster, captured footage of police and locals rushing to clear the blast site of debris and carrying injured people on their shoulders.
The assault was the worst to hit the city since a suicide bombing at a Shi'ite mosque during Friday prayers in March of last year, which left at least 58 people dead and close to 200 injured. The terrorist group Islamic State claimed responsibility for that bombing.
Militant organisations, including the Pakistani Taliban, frequently target Peshwar, which is located on the edge of Pakistan's tribal regions bordering Afghanistan.
Tehreek-e-Taliban Pakistan (TTP) is an umbrella organisation for Sunni and sectarian Islamist groups that seek to overthrow the current administration and instal their own form of Islamic rule in its place.
Since terminating a purported peace agreement with the Pakistani government last year, which was made possible by the Afghan Taliban, the TTP has increased its attacks.
TTP has organised numerous attacks against police in recent months. Islamist militants took over a counterterrorism centre in the northwest in December and held hostages as they bargained with the authorities.