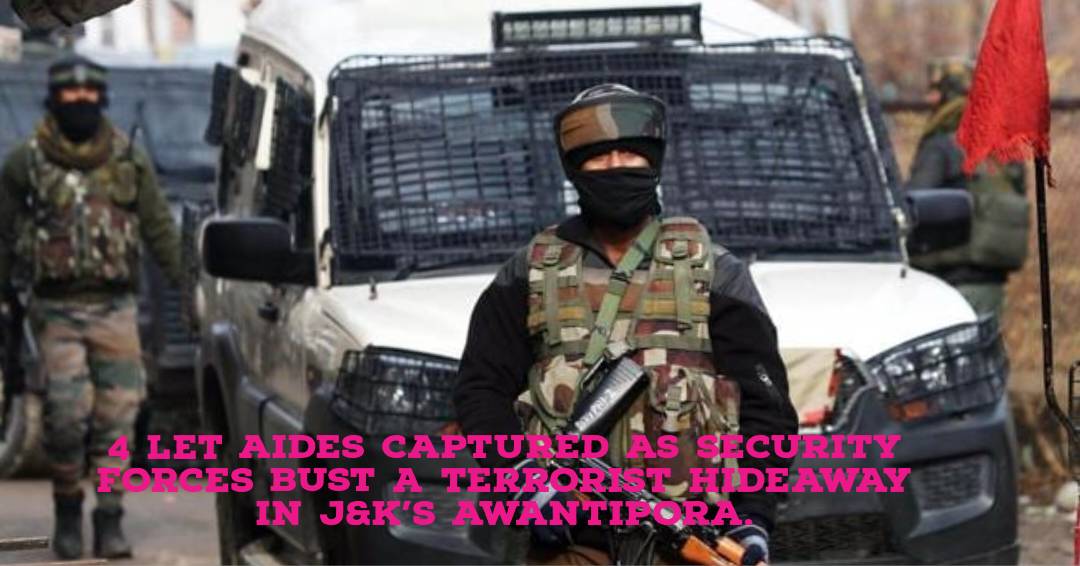 In Awantipora, Jammu and Kashmir, security authorities discovered a terrorist hideaway and detained four members of the Lashkar-e-Taiba (LeT).
Security personnel, busted a terrorist hideaway on Monday during a joint operation in the Hafoo Nageenpora jungles of Awantipora. Four further Lashkar-e-Taiba (LeT) associates were also detained.
Along with other things, police have also seized incriminating materials. They said that a case had been filed and that an investigation was ongoing.
According to a tweet from the Kashmir Zone Police, security forces jointly commenced the operation.
Two LeT terrorists were recently killed in an encounter with security forces that occurred early on Tuesday in the Budgam area of Jammu and Kashmir. Officials said that, the incident took place in Budgam town close to the district court building.
Arbaaz Mir and Shahid Sheikh of Pulwama, who are associated with the outlawed terrorist group LeT, were identified as the terrorists by the Kashmir Zone Police.
A joint Army and Police area dominance party was attempting to stop one suspected vehicle when the terrorists opened fire on them, killing two terrorists as payback, says the Kashmir zone police. Arms and ammunition were recovered by the security personnel.