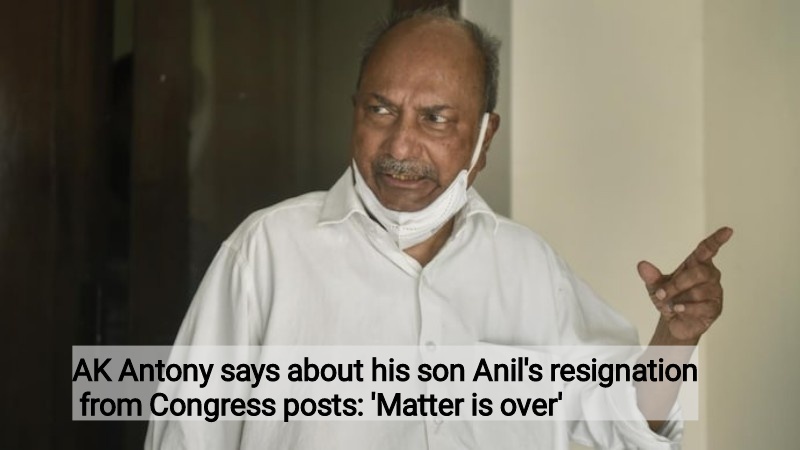 Veteran Congressman AK Antony remained coy regarding his son Anil's resignation from all party positions. AK Antony's response to a question about Anil Antony's resignation was, 'He resigned from the past, the matter is over.'
Following a controversy over his criticism of the BBC documentary 'India: The Modi Question,' Anil Antony resigned from his positions with the KPCC Digital Media and the AICC Social Media and Digital Communications Cell on January 24. Anil Antony claimed that the 'intolerant calls' for him to change or retract his tweet and the online 'abuses' he had received, including from party members, were what ultimately led to his decision.
Anil, however, made it clear that he was keeping his primary party membership.
The Kerala Congress attacked Anil after his resignation, saying that those with opposing views could pursue other options.