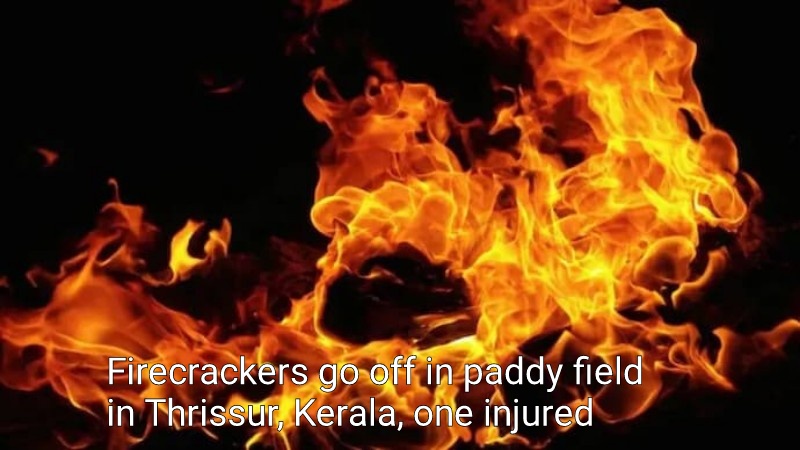 As the crackers that were stored there went off on Monday night, a fire started in a paddy field in Kerala's Thrissur.
Firefighters are on the scene putting out the fire after one person was hurt in the blaze. The cracker storage facility was quickly affected by the fire.
Since there may be more crackers that go off, fire tenders are finding it challenging to enter the field.