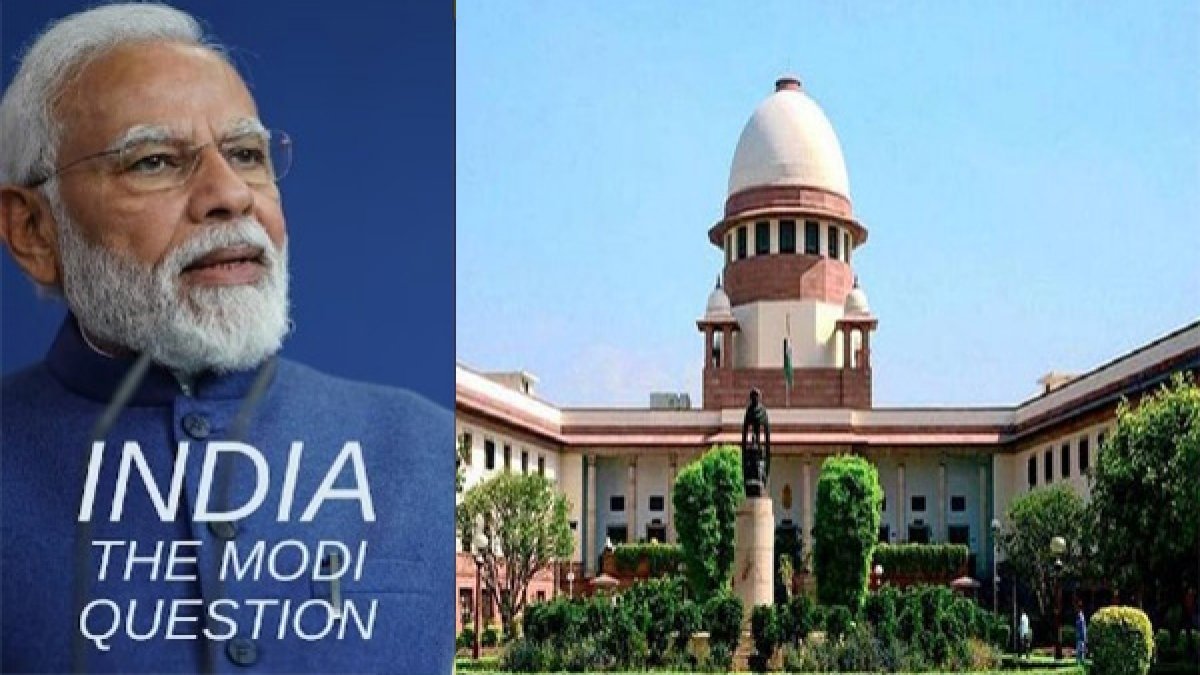 On Monday, the Supreme Court decided to hear six Public Interest Litigations contesting the prohibition of the BBC documentary 'India: The Modi Question' on February 6.
When the first segment of the documentary, which is about the Gujarat riots of 2002, was released on January 21, the Ministry of Information and Broadcasting apparently used its emergency powers under the IT Rules 2021 to order the removal of the links from YouTube and Twitter.
At the time, the state's Chief Minister was Narendra Modi. Advocate M. L. Sharma, a frequent litigator, filed one petition. The two petitioners are the journalist N Ram and the attorney Prashant Bhushan.
In his petition, Sharma contended that Article 19(1)(a) of the Constitution's right to information has been violated by the Center's decision and that citizens have a right to read news, facts, and reports about the 2002 Gujarat riots.
Senior Advocate C. U. Singh, who is defending Ram and Prashant Bhushan, claimed that the blocking order has not yet been properly announced by the Center. He continued, 'Students are being expelled from universities for showing the video.'
He claimed that N Ram and Advocate Prashant Bhushan's tweets have been deleted.