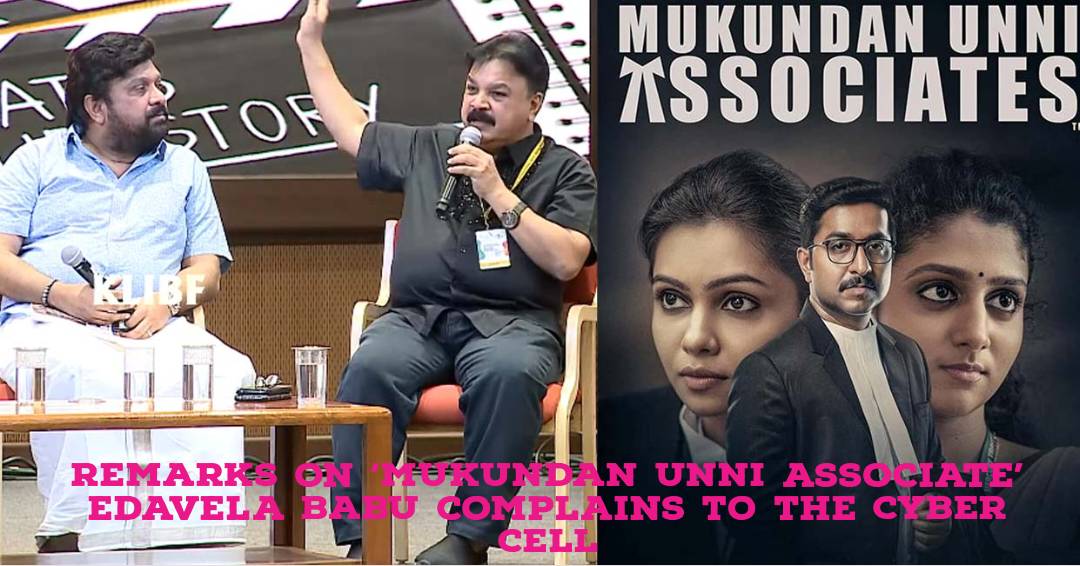 Edavela Babu, who recently made news for his disparaging comments on 'Mukundan Unni Associates,' has complained to the Kochi Cyber Cell, saying that social media sites have misinterpreted his views. In response to the comments' appearance on social media, the complainant claims that he has been the target of several trolls and insults.
The actor expressed his confusion over 'Mukundan Unni Associates' receiving the censor board's approval at a 'Cinemayum Ezhuthum' discussion at the recently held National Legislature's Book Festival. He also criticised the movie's heroine's lines of dialogue.
'Recently, a movie titled 'Mukundan Unni Associates' was released. The movie is so depressing; I don't see how the censor board could have approved it. We don't have anyone to thank is the tagline that appears at the beginning of the movie. I won't rehash the dialogue from the conclusion here. Additionally, the heroine's word choice cannot be repeated here. She has used language that is offensive in this manner. Unexpectedly, this movie was a success at the box office. Who has experienced moral decay? The viewers or the filmmakers?'he had posed.
Edavela Babu soon received a lot of criticism for his comments about the movie.