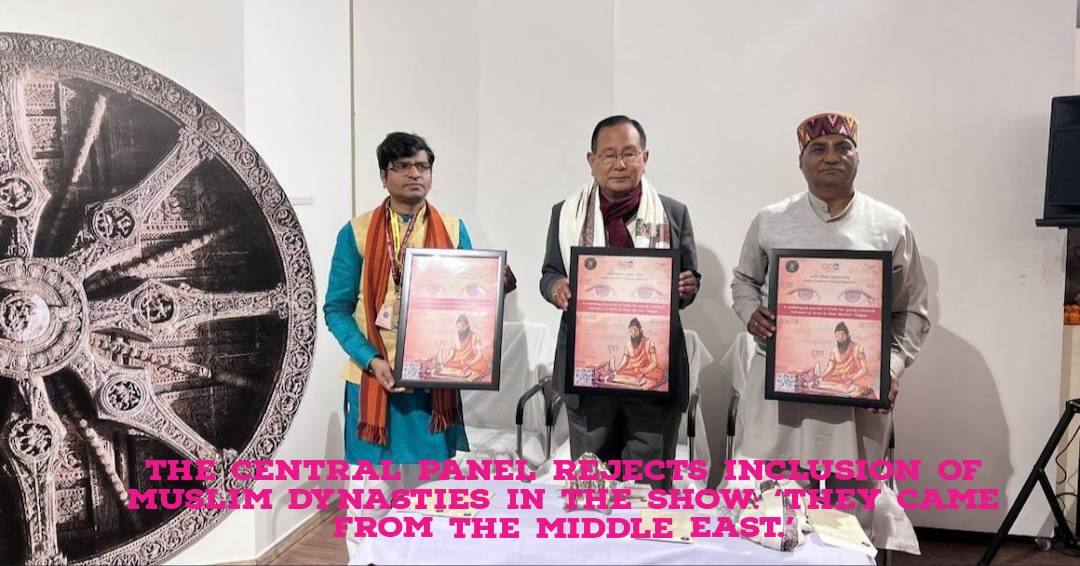 An exhibition on Medieval Indian dynasties was organised by the Indian Council of Historical Research (ICHR), a division of the Union Ministry of Education, and featured 50 different dynasties. However, there were no Muslim dynasties on show at the gathering.
The ICHR, a division of the Education Ministry, organised the exhibition at Lalit Kala Akademi titled 'Glory of Medieval India: Manifestation of the unexplored – Indian dynasties, 8th-18th Centuries.' Visitors can view the exhibit through February 6.
When queried about the absence of Muslim dynasties like the Bahmani and Adil Shahi from the exhibit, Professor Umesh Ashok Kadam, member secretary of the ICHR, responded that he did not regard Muslim dynasties as being comparable to Indian dynasties. 'Those folks' (Muslims) 'came from the Middle East and had no direct connection to Indian culture,' claims Kadam.
While Islamic dynasties were undoubtedly a part of Indian history, Kadam argued that the past shouldn't be dominated by the Mughal or Sultanate dynasties. 'Islam and Christianity came into India during the Medieval period and uprooted civilization and destroyed the knowledge system,' Kadam said.
According to the ICHR, the exhibition will soon be shown at educational facilities all around the nation with the intention of educating people about India's understudied past.
The exhibition's opening speaker, Dr. Rajkumar Ranjan Singh, Minister of State (Mos) for Education, stated that Prime Minister Narendra Modi has instructed ministers to get rid of the 'colonial hangover.' Dr. Singh continued, 'We must purify history' as we move from Azadi (independence) to Swaraj (self-governance).
Ahoms, Cholas, Rathores, Yadavas, Kakatiyas, and other dynasties from all throughout India are featured in the exhibition, which also highlights their founders, capital cities, dates, and contributions to India's architecture, art, culture, and government.