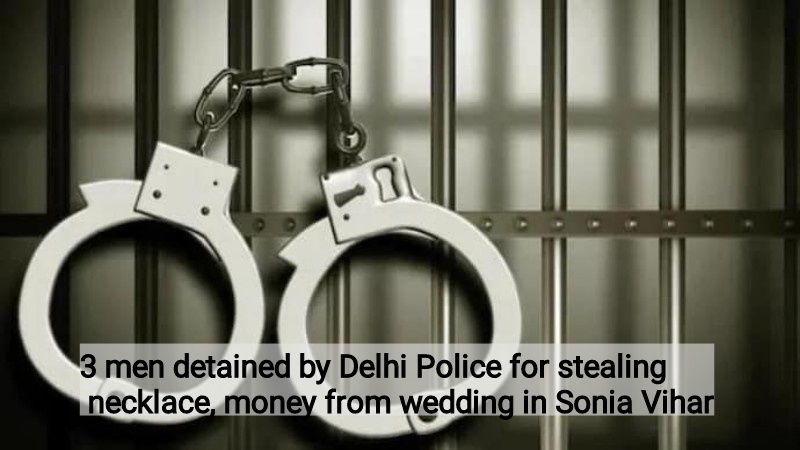 Three men were arrested by Delhi police on January 29th, allegedly for stealing a necklace and money from a wedding reception held in Sonia Vihar.
The police launched an investigation to find the accused after receiving the complaint. In order to identify the men, it began watching the video recordings of the incidents and also enlisted the help of the locals. Officers in plain clothes were also stationed at the other marriage function.
Later, the police detained all three men from Sonia Vihar after receiving a tip. Rohit Mishra, Mahendra, and Paras Nath were identified as the accused.
Paras Nath and Mahendra each had Rs 1000 in their possession when the police arrived.  The necklace was found with Rohit Mishra.
According to the police, the men have admitted to committing the crime. The accused admitted that they previously operated an e-rickshaw and an auto-rickshaw in the same area.