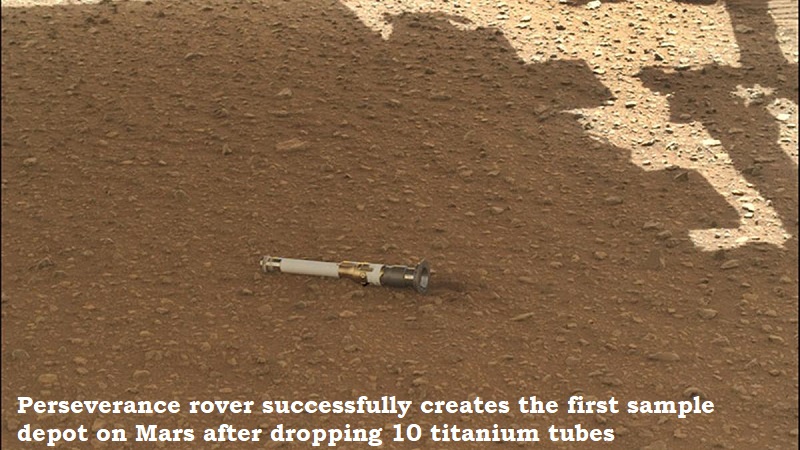 Another achievement has been made by the Mars-based Perseverance rover. After releasing 10 titanium tubes to be returned to Earth on upcoming trips, the SUV-sized rover has successfully established the first sample depot on the Red Planet.
In order to be examined on Earth in the future, ten sample tubes, collecting a range of Martian geology, have been left on the surface of Mars. As NASA prepares a mission to bring back samples from the Red Planet for thorough investigation, the task has been finished in less than six weeks.
The 'Three Forks' section of Jezero Crater, which is thought to be the location of an old lake, is where the samples were deposited in the meticulously planned depot. The depot samples will serve as a backup set while the other half remain inside Perseverance, which would be the primary means to convey samples to a Sample Retrieval Lander as part of the campaign.
Astrobiologists believe that the igneous and sedimentary rock cores provide an excellent cross-section of the geologic processes that took place in Jezero shortly after the crater's formation almost 4 billion years ago.
Apart from these rock samples, the rover has also dropped an atmospheric sample to determine if the samples being collected might be contaminated with materials that traveled with the rover from Earth.