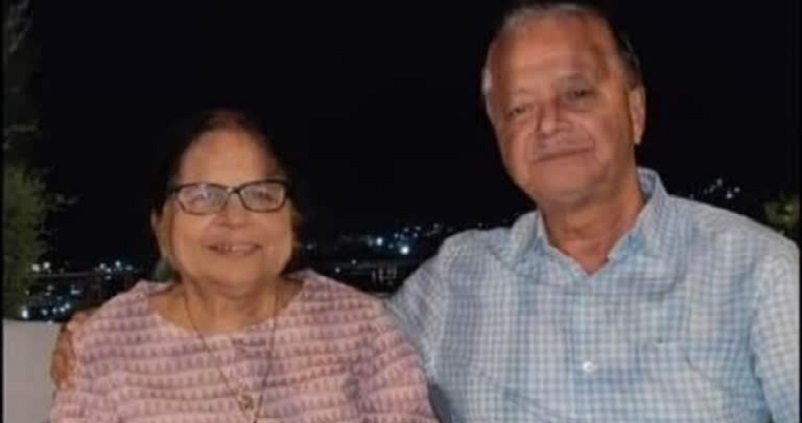 Bihar: A professor couple was found dead with several injury marks on them at their home in Bihar's Arrah city in the state's Bhojpur district, police said. According to the police, the pair was first attacked on their heads and then killed with a sharp object. The bodies were found on Monday night.
The deceased identified as Mahendra Singh, 70 and his 65-year-old wife Pushpa Singh belonged to the Agni village in the limits of the Nasriganj police station area of Rohtas district and used to live alone in their house at Katira locality after retirement, police said. Singh had retired as Dean of Veer Kunwar Singh University while his wife was a retired psychology professor in a women's college. The police are trying to identify the killers and ascertain the reason for their alleged murder.
Upon receiving information a police team headed by Bhojpur Superintendent of Police (SP) Pramod Kumar Yadav and Assistant Superintendent of Police (ASP) Himanshu reached the house located under the limits of the Nawada police station and began their investigation. The police have sealed the crime spot and a forensic investigation team from Patna have begun their investigation. 'We are looking at the mobile surveillance of the deceased and CCTV footage of the area to solve the double murder case. With these we can acertain the time of the incident and who all were present in the house at the time of the murder and how they entered the house', Police said.
Hira Singh, the younger brother of the deceased Mahendra Singh said, 'I met my brother on January 26 last time at his house. My eldest brother called me today and informed me that both the mobile phones of my brother and sister-in-law were unreachable since yesterday'. Singh said that upon reaching his elder brother's house, he was told by the police of the heinous crime.
Bhojpur Superintendant of Police Pramod Kumar Yadav told ANI, 'The retired couple has been murdered by unknown miscreants inside their house. The police are investigating the matter with the help of the forensic team and through scientific research. The reason for the murder is still not clear but very soon culprits involved in it will be identified and arrested. At present, we have sealed the spot and are moving ahead with the process of post-mortem as well as further legal action is being undertaken. 'The deceased are survived by three married daughters, police said.