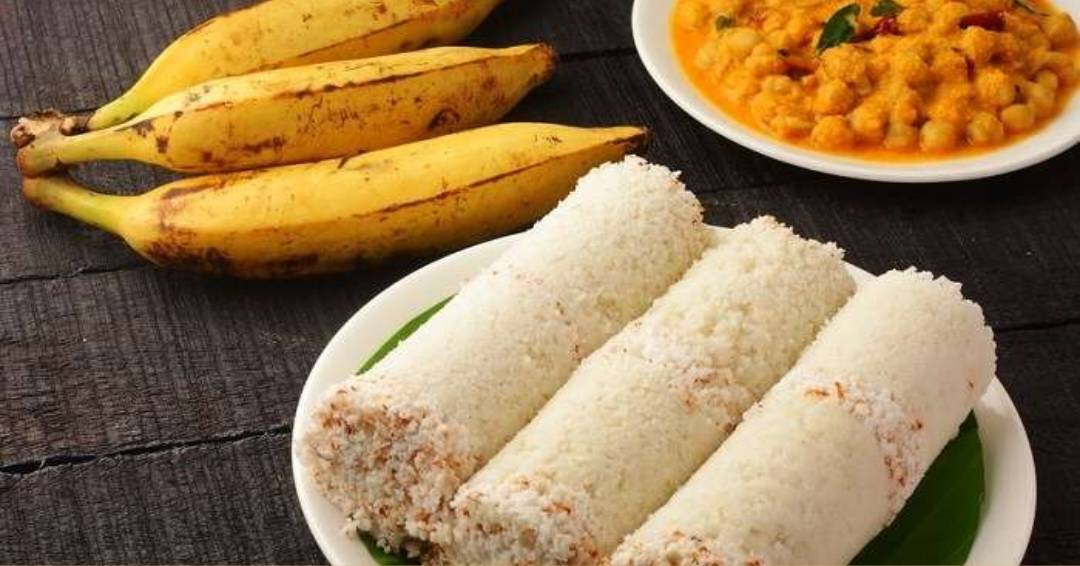 Do you picture a plate divided into sections with three different types of condiments, a sizable dosa, and a steaming bowl of lentil soup (also known as sambar) when you think of South Indian cuisine? If so, you're not alone. However, you might want to continue reading to learn what you've been missing.
The four southern Indian states of Karnataka, Andhra Pradesh, Tamil Nadu, and Kerala are the origins of the cuisine collectively known as 'South Indian.' In general, this cuisine is thought to be lighter on the stomach and a little more subdued in flavour.
However, as there are significant regional variations and each state's cuisine has its own distinctive characteristics, generalisations of any cuisine are unfair.
For the uninitiated, the two most well-known dishes of this cuisine are the Idli, a low-calorie, gluten-free treat, and the Dosa, a crepe prepared with fermented rice and lentil batter and eaten with flavorful condiments and chutneys.
But South Indian food is more varied than just dosas and idlis. a much more!
Umami is everywhere, just waiting to be discovered! Fortunately for you, we've put together a list of dishes to try first while you explore South Indian cuisine:
Puttu
Puttu is the Tamil and Malayalam word for portioned. A cylindrical, steamed rice cake called a puttu can be filled with either sweet or savoury ingredients.
Grated coconut and coarsely ground red or white rice flour are both ingredients in a portion of puttu. Popular morning food known as puttu is consumed in Kerala, Tamil Nadu, and Karnataka.
Chickpeas, mutton, or fish curries are the foods that go best with puttu.
Appam
In Kerala, Sri Lanka, and Tamil Nadu, appam is a steamed bread made from fermented rice batter and coconut milk. The dish was mentioned in several Tamil Perumpanuru (old Tamil poetry), which are said to date back to the early Tamil period.
The crispy appam is made in its distinctive bowl-like shape using a blend of fermented rice flour and coconut milk. The cooking process takes a little while because it requires time to rise.
The most common accompaniment for appams is a hot curry made with coconut milk.
Pongal
Pongal means 'to boil' or 'bubbling up' in Tamil. Pongal is a rice dish made with boiled milk and sugar in Telugu and Kannada. Chakkarai pongal (sweet) and Venn pongal are the two distinct types of pongal (savory). While Chakkarai pongal is prepared during the Pongal celebration, Venn pongal is a popular breakfast dish.
In temples, chakkarai pongal is cooked as prasadam, an offering to a deity. It is prepared during the Tamil Nadu Pongal festival and the Andhra Pradesh Sankranthi festival. Because it is light on the stomach and simple to make, ven pongal is a comfort food for many South Indians.
Malabar porotta
The preferred flatbread of the subcontinent is called porotta (Parathas). It is sometimes referred to as a flaky ribbon pancake and is prepared from maida or atta. Kerala, Tamil Nadu, Karnataka, and Maharashtra are all highly popular eating regions for the delicious Malabar porotta . In Kerala Poratta and Beef is a delicacy. Furthermore enjoys a sizable following outside, particularly in nations like Sri Lanka, Malaysia, and the United Arab Emirates.
Malabar porotta is made by mixing maida, water, oil or ghee, and eggs (optionally). Similar to puff pastry, the dough is laminated with oil after being stretched into thin layers. The laminated layers were kept intact while the parotta was then folded and rolled into a round shape.
Parottas are frequently consumed with curries made of beef, mutton, chicken, fish, or vegetable korma.
Gassi Kori
Traditional Bunt cuisine from Mangalore features a crimson curry with a coconut base called kori gassi. Here, chicken is referred to as Kori and curry as Gassi, hence the names.
A teaspoon of spices, coconut milk, and grated coconut are used to make kori gassi. Traditionally, it is eaten with either rice or roti. The majority of curries in Mangalore are made using a combination of delicious spices and coconut milk because the locals there adore both spices and coconuts. The dried red pepper gives the curry its stunning crimson colour.
Rice is frequently served with kori gassi.
Coconut rice
White rice is soaked in coconut milk to make coconut rice. Given the presence of coconut milk, the short-grain rice used in its preparation yields a dish with moderate flavours. You can also use grated, desiccated, flaked, or dry coconut to make coconut rice.
Coconut rice is good with vegetable korma and meat curry.