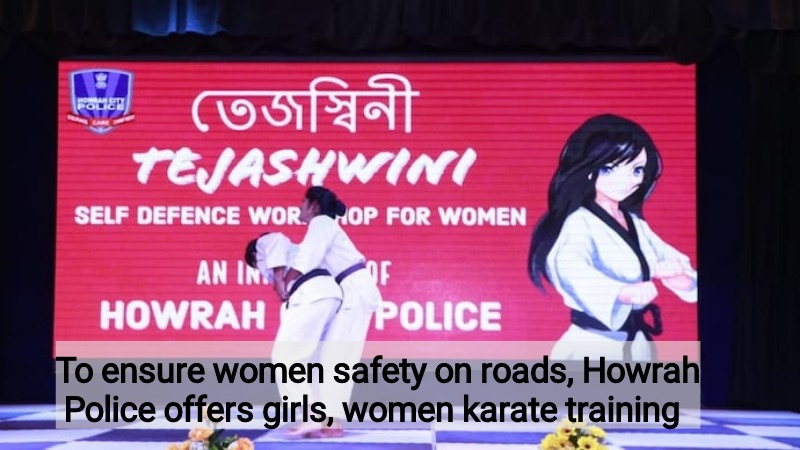 Howrah Police provided Karate instruction to school and college girls in an effort to ensure women's safety on the city's roads. The project, known as 'Tejaswini,' has so far involved 400 girls from four different schools and colleges.
Kolkata has been named the safest city in the nation, according to a report released by the national crime record bureau in the last three years. However, there are 45 percent more women than men in Howrah, and only about 25 percent of crimes are committed against women.
This police-arranged training programme is open to girls in Class 9 and higher. A very skilled karate instructor conducts the training.
According to police sources, a group of 15 trainers under the direction of renowned black belt champion Mousumi Paul had been assembled to train the students of those girls. 400 girls can participate in a single batch during the two-week training period.
Praveen Kumar Tripathi, the Howrah police commissioner, said to India Today: 'When I took charge as a Commissioner I felt women of this district needed to be more confident while coming out on road. This training will motivate all women and give them the self-confidence to protect themselves if anyone faces anything wrong on the road.'
Another higher official told India Today, 'Police reached the spot after being informed by anyone, but till then things happens. So, this training will help our girls to protect themselves immediately on the spot. This is an innovative step towards women empowerment.'