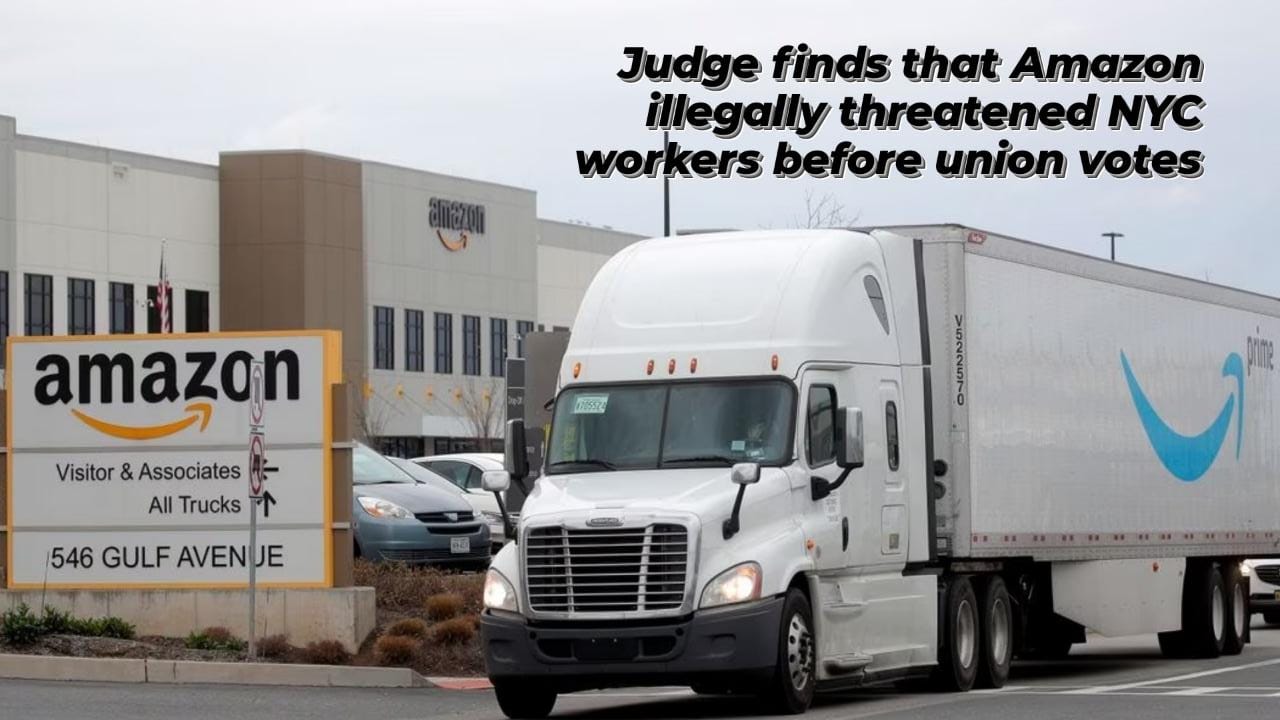 A judge with the National Labor Relations Board (NLRB) has ruled that Amazon.com Inc illegally threatened to withhold raises and benefits from workers at two New York City warehouses if they voted to unionise.
Administrative Law Judge Benjamin Green stated in his ruling on Monday that Amazon supervisors warned employees that if the business was forced into protracted union negotiations, they would lose out on regularly scheduled raises and better benefits.
Employers are not allowed to use threats or promises to deter employees from joining unions under US labour law.
In a first for the company in the US, employees at Amazon's JFK8 fulfilment centre in Staten Island chose to join the Amazon Labor Union (ALU) in April of last year. Workers at a smaller nearby storage facility turned down a union drive in May.
Green claimed that in 2021, when Amazon removed a message from an internal message board asking staff to sign a petition to make Juneteenth a paid holiday, it also broke federal labour laws.