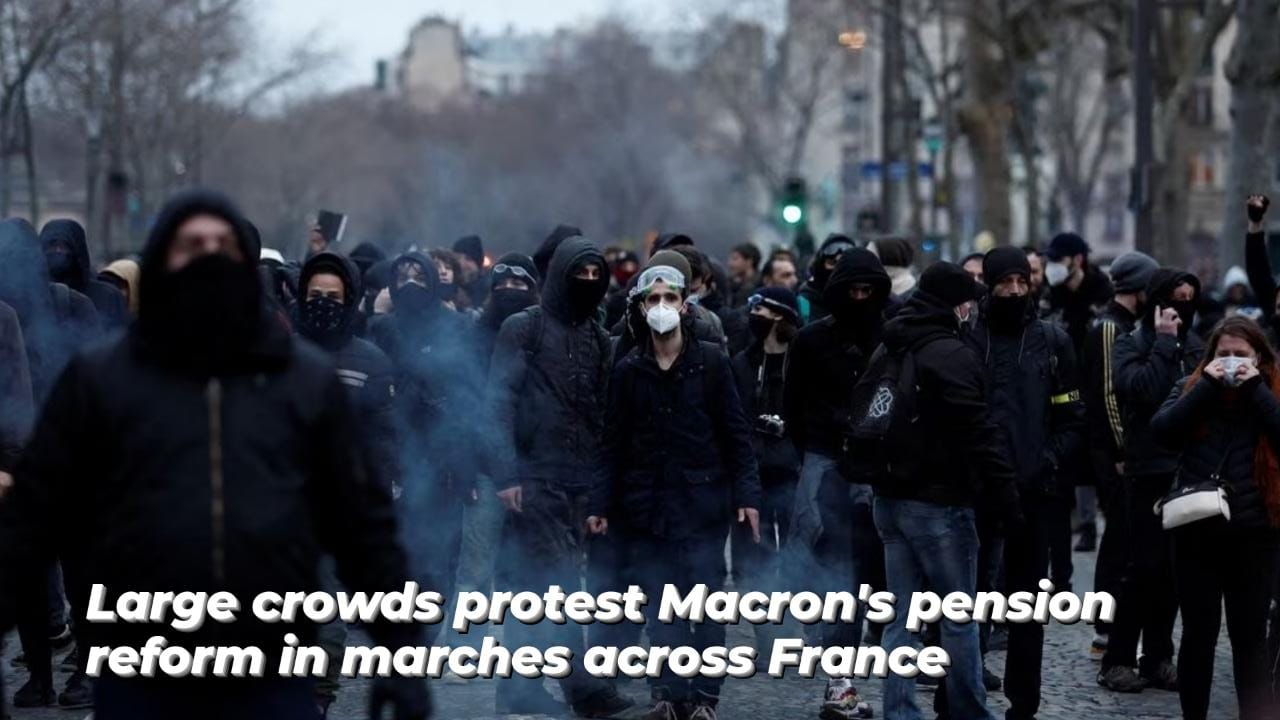 Large crowds protested President Emmanuel Macron's proposal to extend workers' working years before retirement on Tuesday across France, adding to the pressure on a government that has vowed to maintain its position.
The majority of French people, according to opinion polls, are against raising the retirement age from 62 to 64, a change that Macron calls 'vital' to the sustainability of the pension system.
According to the French Interior Ministry, 1.272 million people nationwide participated in the protests, a small increase from the first nationwide demonstration on January 19. Approximately 87,000 people marched in Paris overall, up from 80,000 on January 19.
'It's improved from the 19th. We're sending the government a clear message that we don't want the 64 years,' prior to the Paris march, Laurent Berger, the head of CFDT, the largest union in France, said.