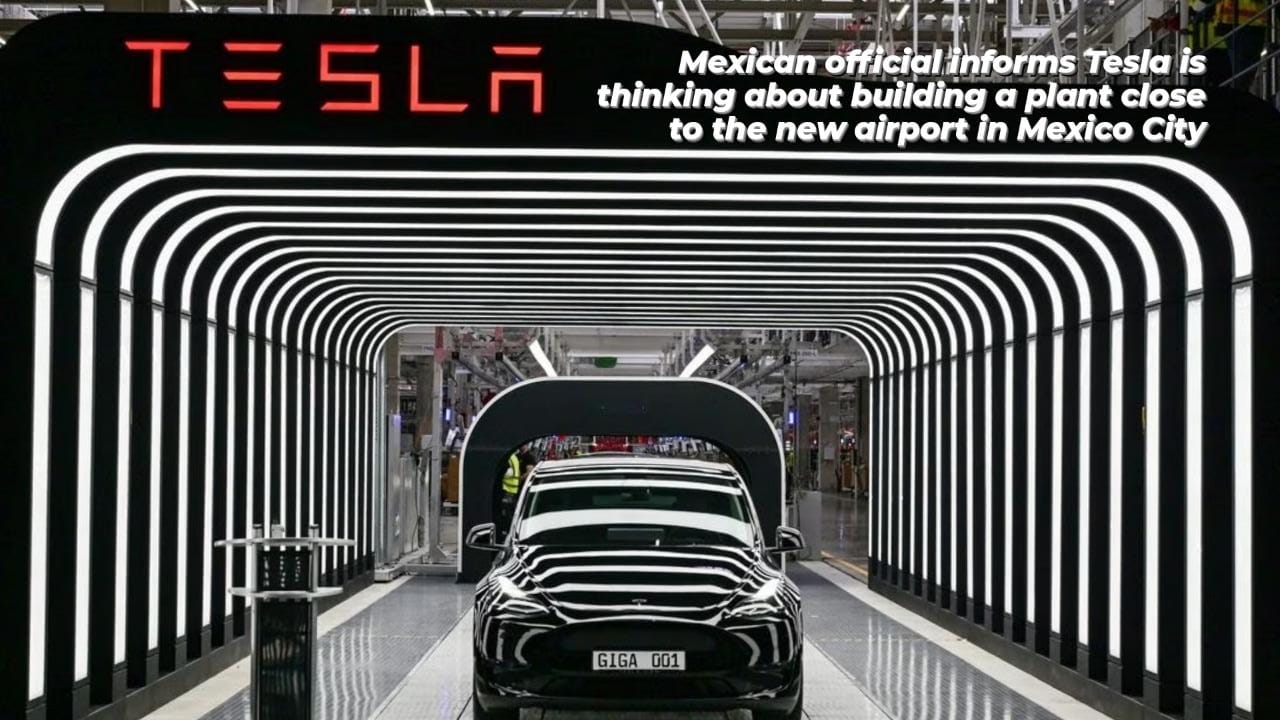 Tesla Inc. , a maker of electric vehicles, is thinking about locating an assembly plant close to a brand-new airport in Mexico City, which would act as a hub for the company's exports, according to Jesus Ramirez, a spokesman for the Mexican president.
The Felipe Angeles International Airport (AIFA), a new hub inaugurated by President Andres Manuel Lopez Obrador last year, is about 3 kilometres (2 miles) from the industrial park Tesla could locate a plant there, according to Ramirez.
According to Ramirez, late on Monday, 'Tesla is looking at investing in that area to take advantage of AIFA,' adding that the location could serve as a base for the company to export by air.
He didn't go into further detail, but his comments come after Ramirez recently discussed the possibility of a Tesla investment in Mexico in an interview with the newspaper El Heraldo de Mexico.
According to Ramirez, 'Tesla will invest there… in an assembly plant, to export directly by air.'