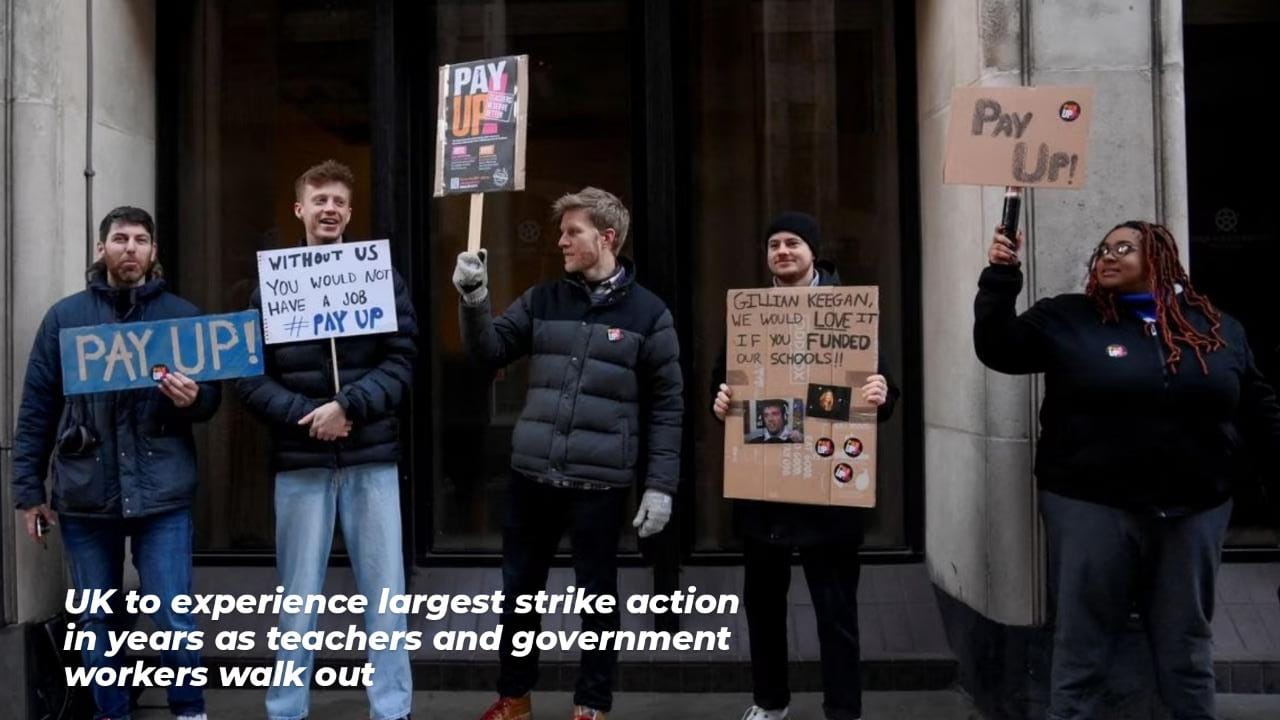 The largest coordinated action in a generation, involving up to 500,000 British teachers, civil servants, train drivers, and university lecturers, will take place on Wednesday and is expected to cause significant disruption, according to the government.
Schools will be closed, the military will be ready to assist at the British borders, and rail services will be disrupted across much of the nation due to the mass walkouts.
Up to 500,000 people, the highest number in at least ten years, according to union leaders, are expected to participate. There will also be protests against a proposed new law that would limit strikes in some sectors, which union leaders claim will further deteriorate relations.