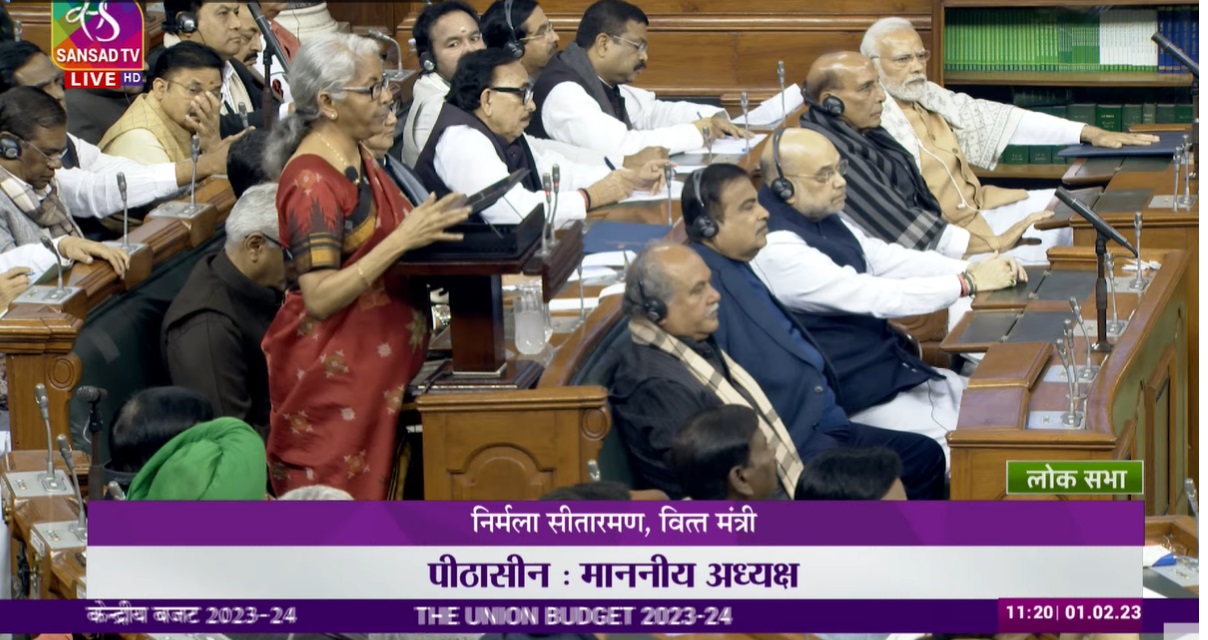 New Delhi: Finance Minister Nirmala Sitharaman announced in her Budget speech that a National Digital Library for children and adolescents will be set up for facilitating the availability of quality books. In her speech to the Parliament today, she also said that Indian economy has grown from 10th to the 5th largest in the world in the last nine years, and per capita income of Indians has more than doubled.
The digital library will facilitate the availability of quality books across geographies, languages, genres, and levels, and device-agnostic accessibility, Sitharaman said as she presented her fifth straight Budget. 'States will be encouraged to set up physical libraries for them at panchayat and ward levels and provide infrastructure for accessing the National Digital Library resources', she said.
Indian economy is on the right track, and is heading towards a bright future, she said while beginning her speech on the Union Budget for the financial year 2023-24, adding that the world has recognised Indian economy as a 'bright star'. Current year economic growth has been estimated to be at 7 percent, highest among major economies, she pointed out, and also claimed the G-20 presidency gives us a unique opportunity to strengthen India's role in world economic order.
The Budget for 2023-24 is Sitharaman's fifth straight Budget. This year's Budget holds much significance as the country is scheduled to have the next Lok Sabha election in April-May 2024. She was appointed as the finance minister when Prime Minister Narendra Modi swept to power again in the 2019 election and presented her maiden Budget on July 5, 2019.