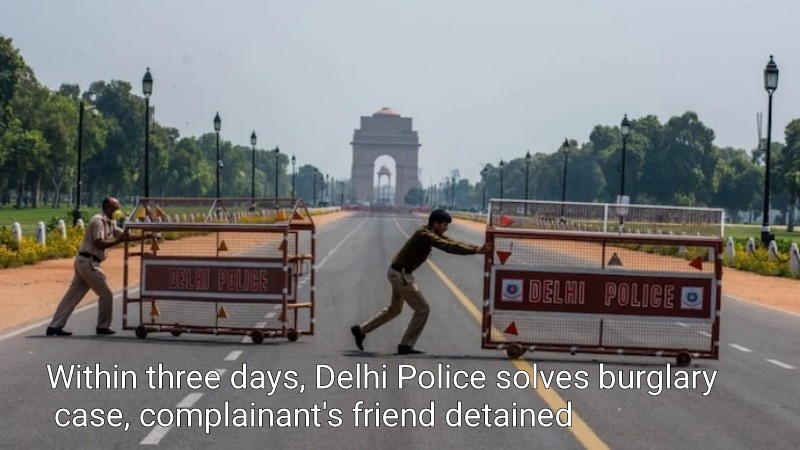 In a case involving a break-in in the nation's capital, Delhi Police arrested a man who had become friends with the girl whose home was broken into on January 28. The complainant reported missing jewellery and cash from her home, and the case was reported to Bindapur Police Station.
The complainant's area's CCTV system was searched by the police. To gather information in this regard, covert informants were also employed. According to the investigation, none of the house's locks were compromised.
The complainant's daughter's call records were examined, and it was found that a man named Nikhil frequently spoke with her. An investigation found that Nikhil had a criminal history and had been implicated in a murder case at the same police station. Nikhil was also tracked in Delhi's Vikas Nagar and Uttam Nagar based on the analysis of his call records and technical surveillance.
Nikhil, age 21, was arrested by Delhi Police following a raid at the scene. He admitted during questioning that he knew about the cash stash at the complainant's home because he was friends with the complainant's daughter. He acknowledged creating extra copies of the house and safe locker keys. He mentioned that the house had been robbed by his partner Yusuf. His whereabouts are under investigation.
Notably, the Delhi Police found Rs. 2,11,670, as well as phones, necklaces, 17 tiny pieces of gold, gold chains, and jewellery made of gold.