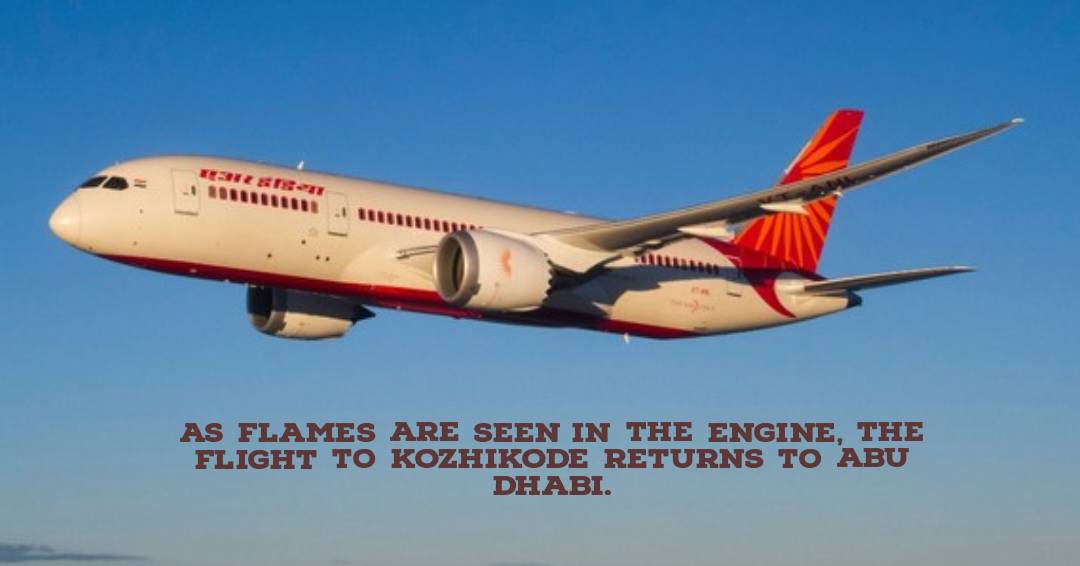 The Directorate General of Civil Aviation has informed that, an Air India Express flight from Abu Dhabi heading for Kozhikode had to return back at the airport after flames were found in one of the engines shortly after takeoff.
According to Air India Express, everyone on board the plane arrived safely.
184 passengers were present when the aeroplane took off, says DGCA.
Air India Express authorities says, 'shortly after takeoff and climbing to 1,000 feet, the pilot found flame in one of the engines and opted to go back to Abu Dhabi airport.'
The DGCA said, a mid-air flameout forced an Air India Express B737-800 aircraft to return to the Abu Dhabi airport.
According to the DGCA, a B737-800 operated by Air India Express, registration number VT-AYC, was forced to make an emergency landing when the No. 1 engine flamed out at 1,000 feet while climbing.
On January 23, a technical issue caused an Air India Express flight from Trivandrum to Muscat to return 45 minutes after takeoff.
The flight departed Trivandrum at 8:30 am and returned at 9:17 am, they said.
A snake was discovered on a December 2022 Air India Express flight with a destination of Dubai. When the planned Air India Express Boeing B-737 flight from Calicut to Dubai touched down at the Dubai airport, the crew found a snake inside the aircraft.