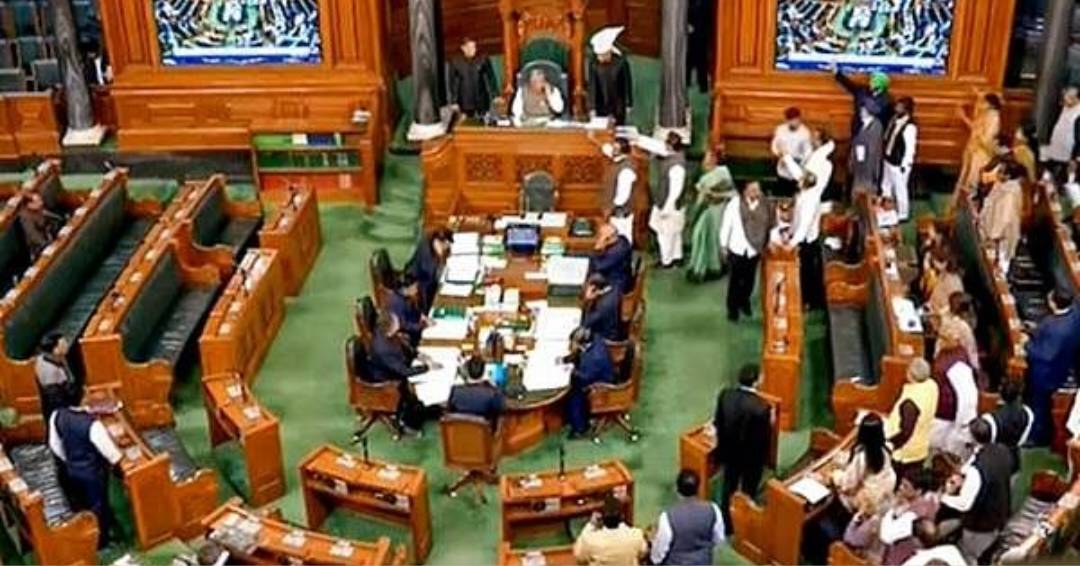 The day's proceedings in both houses of Parliament were suspended on Friday as opposition members chanted for a discussion and a joint parliamentary committee investigation into the fraud allegations that allegedly caused a stock market crash for the Adani Group.
Soon after the Lok Sabha adjourned for the day, opposition members rose to their feet, yelling protests and calling for an investigation into the Adani Group's business operations as well as the sinking of its stock.
Members were urged to put an end to their demonstrations and take part in the deliberations by Speaker Om Birla.
However, the unyielding protests and sloganeering of the Opposition forced the speaker to postpone the proceedings until 2 PM.
Following the House's second meeting of the day, opposition members persisted in their demand.
Rajendra Agarwal, who was presiding, permitted the laying of parliamentary papers in the House amidst shouting.
Agarwal also urged opposition members to return to their seats so that the Motion of Thanks for the President's speech to a joint session of both Houses of Parliament may be discussed.
He called an end to the demonstration and recessed Lok Sabha for the day.
Following accusations made against the company by a US-based short seller, Rajya Sabha Chairman Jagdeep Dhankhar rejected 15 adjournment petitions submitted by MPs of various opposition parties to debate the Adani Group matter.
The opposition members' clamour for a consideration of the Adani issue caused the Rajya Sabha to adjourn until 2:30 p.m.
As soon as the Upper House's afternoon session got going again, opposition members continued to make their demands. Chairman Jagdeep Dhankhar urged the members to keep things calm so that the House's business could get done.
The Chairman then called an end to the House's business for the day as the unyielding opposition members persisted in their protest.