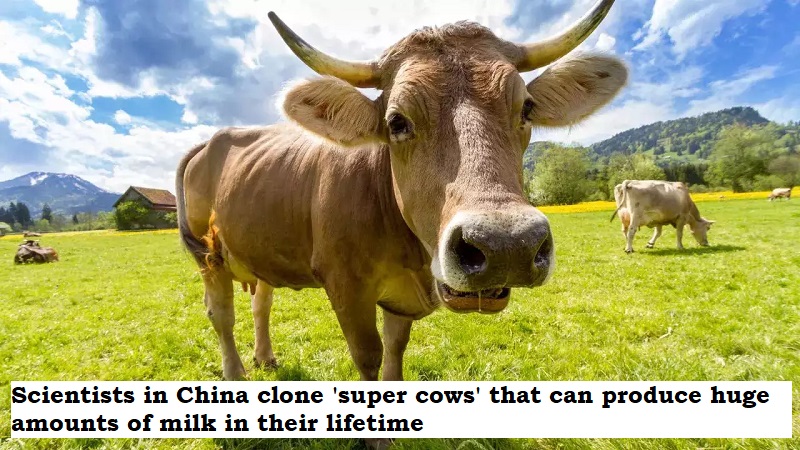 According to local media, scientists in China have created what are being referred to as 'super cows.' According to reports, these cows can produce enormous amounts of milk throughout the course of their lives. Cloning the cows is one step in a quest to lessen China's reliance on imported breeds. Approximately 70% of China's dairy cows are imported, according to the Global Times in China.
The 'super cows' are three calves which have been cloned by China's Northwest University of Agricultural and Forestry Science and Technology. According to reports in the local media, these calves were born in the Ningxia region in the weeks before January 23.
The project's main scientist, Jin Yaping, called the successful cloning a 'breakthrough.'
'We plan to take two to three years to build up a herd comprised of over 1,000 super cows, as a solid foundation to tackle China's reliance on overseas dairy cows and the issue of the risk of being 'choked' by supply chain disruptions,' Jin told Global Times.
These cows were cloned from Dutch Holstein Friesian breed which is known for its high milk productivity.
The cloned cows are expected to produce 100 tonnes of milk in their lifetimes. This is nearly 1.7 times than that of an average cow in the US.