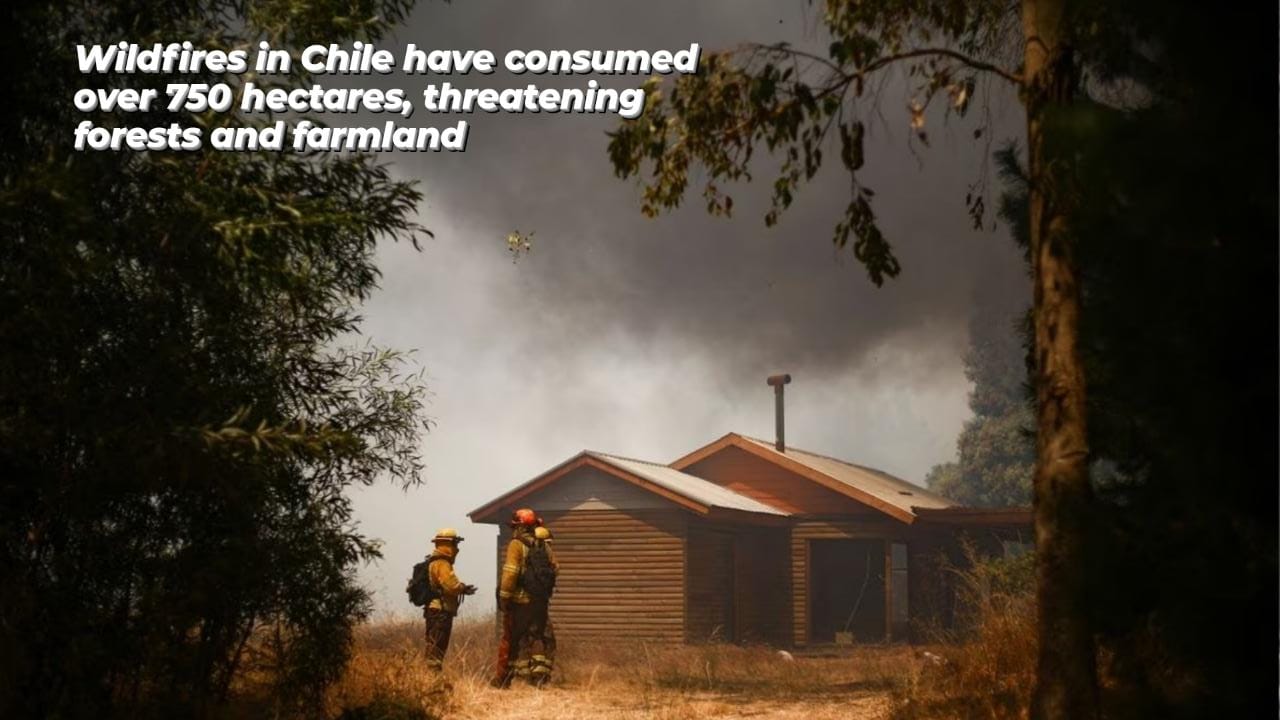 In Chile, wildfires have consumed more than 750 hectares (1,853 acres) of forest, destroying houses and threatening farms and forests as the South American country suffers from a summer heatwave in the country's southern and central swaths.
According to the National Forestry Corporation, the fire has so far covered 550 hectares, an area nearly three times the size of Monaco, near the city of Chillan, about 400 kilometres (250 miles) from Santiago (Conaf).
Another 200 hectares of the Nuble region have also been ravaged, according to the report.
'It's as if your life has ended,' said Juan Pradenas, a mechanic whose Chillan home was destroyed by the fire. 'At my age, I have to fight again to reclaim my equipment; I lost all of my working tools.'
'It's terrible,' Rosa Torres, who lives near Chillan, added. 'The fire was there, we could see it from afar, and then the wind changed, and the fire was here in the blink of an eye.'