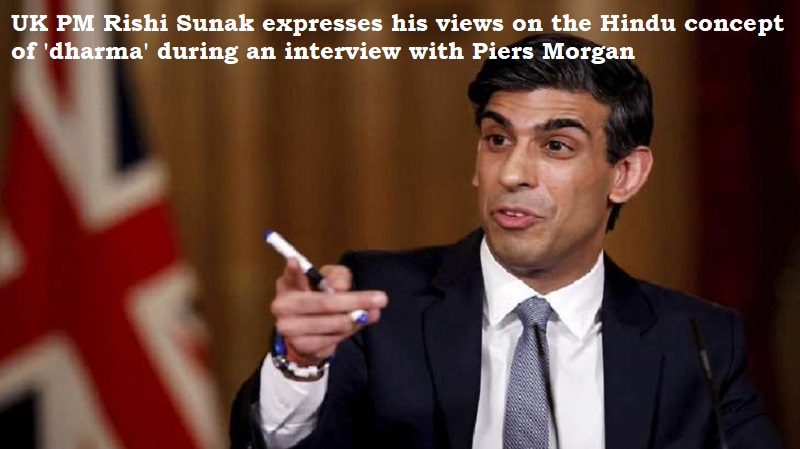 During an interview with British TV host Piers Morgan, Prime Minister of the United Kingdom Rishi Sunak discussed his thoughts on the Hindu notion of 'dharma.' The televised interview was held on Sunak's 100th day as Britain's first prime minister of Indian descent.
Sunak, 42, discussed his reasons for accepting the PM position following a series of political scandals that horrified the country last year.
Sunak stated: 'It's about duty for me. I was brought up according to a Hindu principle known as dharma, which loosely translates to 'obligation.' It was about carrying out your responsibilities and making an effort to act morally.'
The British prime minister said that even though the job appeared to be a 'nightmare,' he felt that he could be the 'best person' to make a difference at that moment.
He said that in the face of challenges that common people were facing nationwide, he thought it is necessary for him to put himself forward to do the job, despite knowing the fact that it would be difficult and challenging.