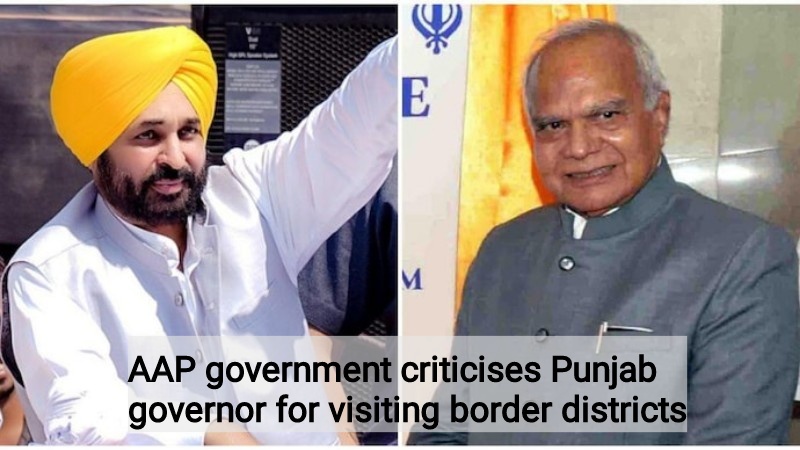 There are no indications that the conflict between the Punjab Governor Banwarilal Purohit and the Aam Aadmi Party-led government will end soon. A string of confrontations between the governor and the chief minister suggested that things were not perfect in the border state.
The most recent controversy was started by Purohit's recent visit to border districts, which he claimed were vulnerable to transnational drug and weapon smuggling as well as anti-national activities.
In his nearly 17-month term as governor of Punjab, Purohit has visited the border districts as many as five times.
The threat of drugs, which the governor claims has now reached the state's schools, is one of many issues that the governor has specifically targeted the state government for. According to Purohit, the village headmen have told him that drugs are easily accessible and are sold in the state like rations.
The governor of the state, Banwarilal Purohit, stated, 'My biggest concern is that the use of drugs is not limited to the adults but that the state's young, including the schoolchildren, have also fallen prey,' adding that even a large number of police were on drugs.
He praised the BSF and state police for the drug seizures but also asserted that much more drugs were entering the state than were actually seized.