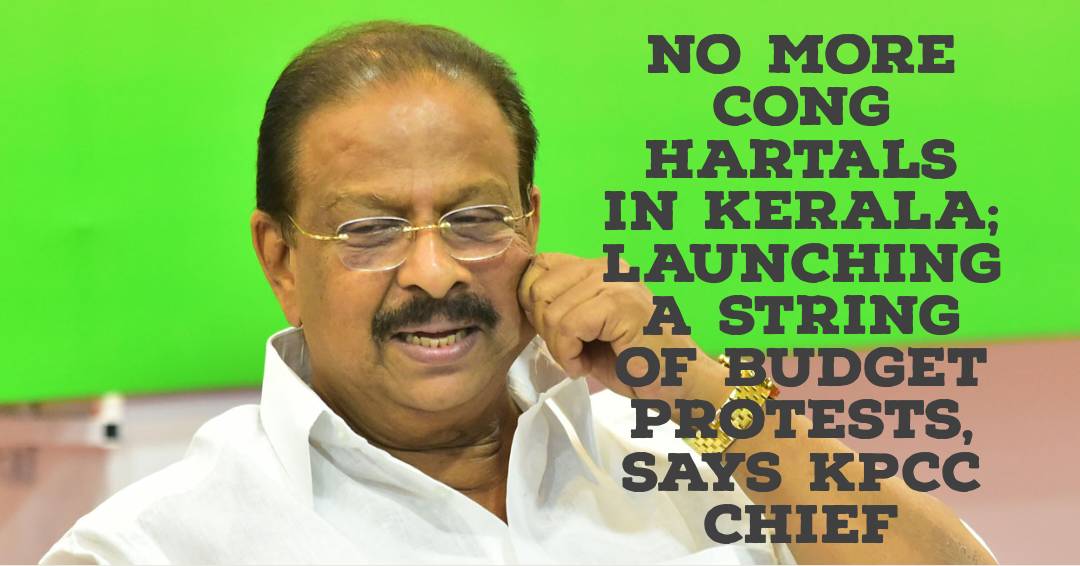 K Sudhakaran, the head of the Kerala Pradesh Congress Committee (KPCC), announced on Saturday that the Congress party will no longer call for hartals in the state. He made it clear that Congress opposes using hartals as a form of protest.
Sudhakaran stated at a news conference held in Kannur that the Congress will not call for a hartal as long as he is the KPCC president.
However, he forewarned that Kerala will soon be the scene of a number of ferocious agitations and protests against the Left government's budget pronouncements, which had a negative impact on people's livelihoods.
In order to express the party's opposition to the Pinarayi Vijayan administration's budget, which aims to rob the average person, he added, 'Congress is observing a black day today (Saturday).'
Sudhakaran asked members of all societal groups to participate in the Congress' agitation in a Facebook post. He also made fun of all the welfare pension plans that the Pinarayi administration had previously announced, saying that they must be now making fun of the populace.
'This budget has once again shown that the administration of Kerala is clueless and only understands how to take from the populace in the name of taxes. The general public, including the CPM, should determine whether they want to see their hard-earned money used to construct a state-of-the-art cow shed for Pinarayi Vijayan, an opulent elevator to his residence's first floor, or to send him and his grandchildren on international tours' Sudhakaran posted on Facebook.
Additionally, he stated that no matter what, the party would not permit the chief minister to implement the budget proposal.