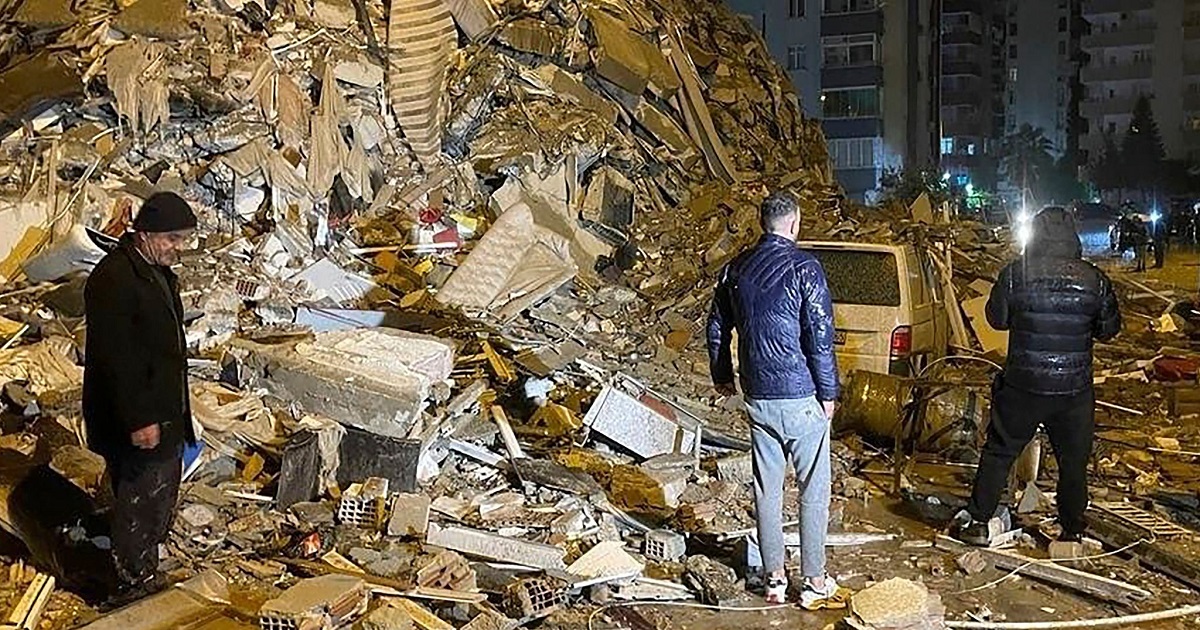 Ankara: As many as 234 people people have been killed across seven provinces in Turkey and over 100 were reported dead in Syria in initial reports after a deadly earthquake struck 23 kilometers (14.2 miles) east of Nurdagi in Turkey's Gaziantep province on Monday, Anadolu Agency reported citing disaster management authorities.
The deadly earthquake Monday in Turkey, which was felt in Syria, Lebanon and Israel, was the strongest recorded in Turkey. At magnitude 7.8, Monday's quake had the same magnitude as one that killed about 30,000 people in December 1939 in northeast Turkey, Stephen Hicks, a research fellow in seismology at Imperial College London, wrote on Twitter. Exams scheduled for Monday in at least two Syrian universities have been postponed, SANA said. Turkish President Recep Tayyip Erdogan said on Twitter that 'search and rescue teams were immediately dispatched' to the areas hit by the quake.
Syrian state media said more than 100 people were killed and dozens injured there, most in the provinces of Hama, Aleppo and Latakia, where numerous buildings had been brought down. 'The situation is very tragic, tens of buildings have collapsed in the city of Salqin', a member of the White Helmets rescue organisation said in a video clip on Twitter, referring to a town about 5 km (3 miles) from the Turkish border.
Multiple aftershocks followed the quake. Social media videos showed multiple collapsed buildings and in Turkey and Syria with terrified locals huddling on the streets. Southern and central Turkey have both experienced powerful aftershocks. According to CNN, the strongest aftershock, measuring 6.7 in magnitude, struck around 32 kilometres (20 miles) northwest of the original earthquake's epicentre about 11 minutes later.
The governor of Malayta province in Turkey said that at least 23 people were killed in his province, and 420 were injured. 140 buildings were destroyed, he added. Similarly quoting the governors of Sanliurfa and Osmaniye provinces of Turkey, Anadolu Agency reported that 15 and 5 people were killed in the provinces, separately. The toll of the injured also remains high. Several provinces in Southern Turkey also reported loss of lives. There were reports of destroyed buildings in Turkey and Syria, where tremors also were felt. People took to social media to post footage of the destruction, including collapsed buildings and people trapped under the rubble. The casualty count is further expected to rise.