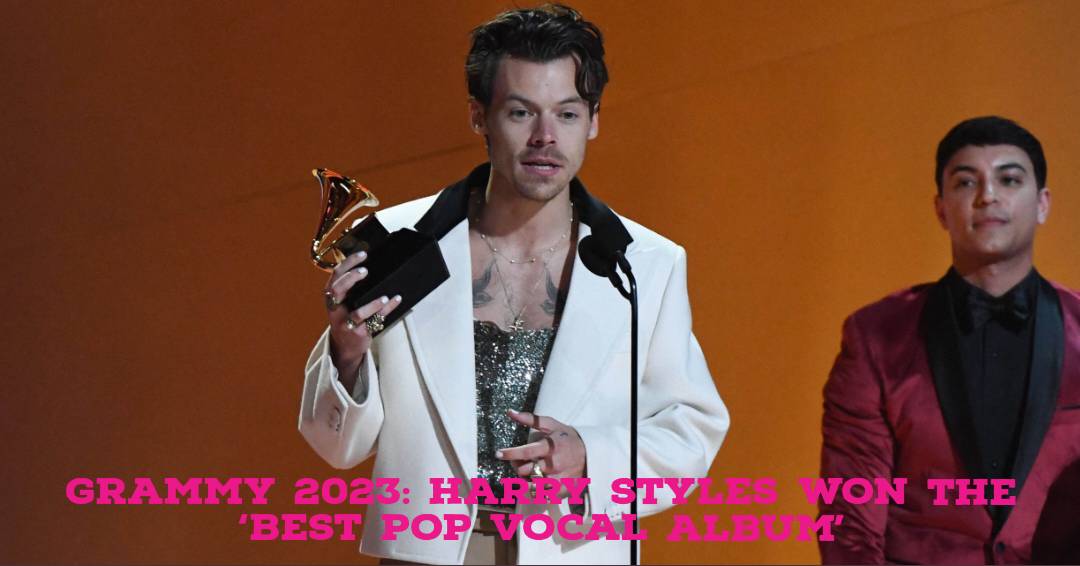 For 'Harry's House,' Harry Styles won the Grammy for Best Pop Vocal Album. In addition to being nominated for Album of the Year (Harry's House), Record of the Year ('As It Was' ), Song of the Year ('As It Was'), Best Pop Solo Performance ('As It Was'), and Best Music Video ('As It Was'), the pop star, who had previously won a Grammy in 2021, was also nominated in six other categories this year.
In 2021, Styles won his first Grammy for Best Pop Solo Performance with his radio hit 'Watermelon Sugar.' According to the Grammy website, he also performed the song live on the Grammys stage that year, with Devonté Hynes (a.k.a. Blood Orange) playing bass.
This year, Styles' major co-producers on Harry's House, Kid Harpoon and Tyler Johnson, joined him on stage as he accepted the honour. From beginning to end, recording this album with two of my best friends and delivering it to listeners has been the most fulfilling experience of my life, the musician stated. In addition to Lizzo, ABBA, Adele, Coldplay, and others were nominated in this category.
The Crypto.com Arena in Los Angeles is the site of the 65th Grammy Awards. The award honours the top artists, songs, and records from the eligibility year, which runs from October 1, 2021, to September 30, 2022.