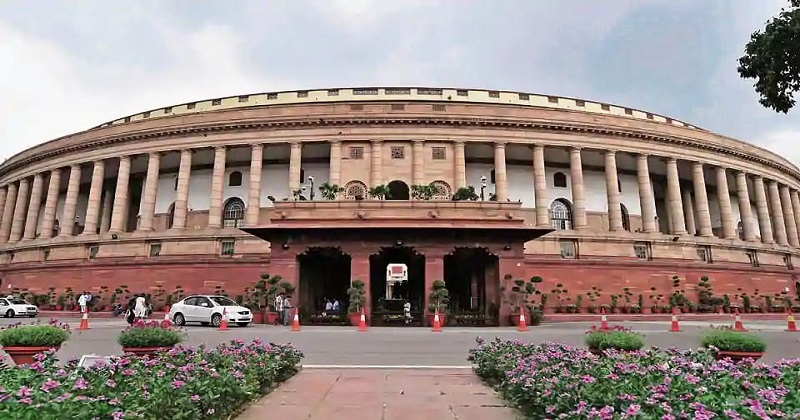 New Delhi: Both Lok Sabha and Rajya Sabha were on Monday for the day till 11 AM on Tuesday amid ruckus by opposition parties demanding a joint parliamentary committee probe into allegations made by a US-based short seller against the Adani Group.
The ongoing Budget Session of Parliament resumed today after it was adjourned on Friday following repeated disruptions due to uproar by the Opposition demanding a debate on the New York-based Hindenburg Research report against the Adani Group. Soon after the proceedings of the day began both the houses were adjourned till 2 PM today. A discussion on Motion of Thanks to the President's Address was scheduled to be taken up in both houses today.
Congress president and Leader of Opposition in Rajya Sabha Mallikarjun Kharge on Monday said that the Opposition is ready to speak on President's address but the 'first priority' is that Prime Minister Narendra Modi give a reply on the ongoing Hindenburg-Adani row. 'We are ready to speak on President's address and we give it its due importance. But first priority is that Prime Minister Modi give a reply on the Adani issue', Kharge told ANI after opposition parties staged a protest near the Gandhi statue in the Parliament complex.
Opposition MPs demanded a JPC or a Supreme Court-monitored probe on the Adani issue. Ahead of the protest the leaders of Opposition parties earlier today met at Kharge's chambers to chalk out their strategy. Those who were present in the meeting included members from the Congress, DMK, NCP, BRS, JD(U), SP, CPM, CPI, Kerala Cong(Jose Mani), JMM, RLD, RSP, AAP, IUML, RJD and Shiv Sena. Accusing the Centre of avoiding a discussion on the Adani issue in the parliament, Kharge said, 'They do not want this matter not to be raised or discussed'. 'They want to avoid it somehow and do not want to bring it to record', Kharge claimed.
'We demand discussion on our notices (in Parliament). we're ready for a detailed discussion. We want it (Adani issue) to be taken up first', Kharge told reporters. A report by a US-based Hindenburg Research surfaced on January 24, claiming that the Adani Group had weak business fundamentals, and was involved in stock manipulation and accounting fraud, among others. The report triggered a sell-off of shares of all Adani Group companies.