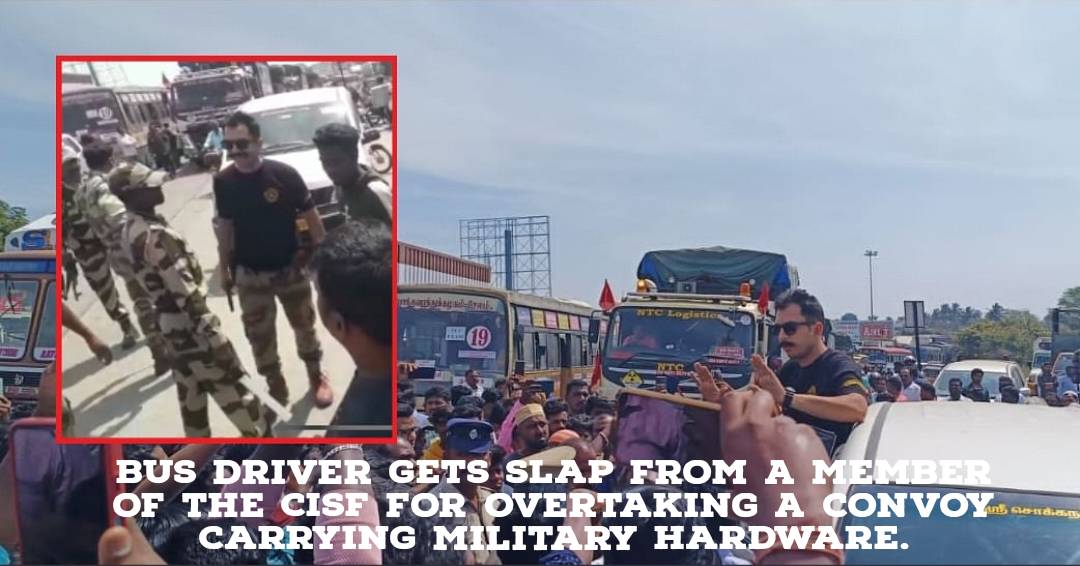 A bus driver received a smack from a CISF (Central Industrial Security Force) jawan on Karnataka's Hossur highway on Monday after passing the security convoy carrying military equipment.
The incident at Krishnagiri took place as the CISF convoy was securing military supplies.
The convoy was overtaken by a state-operated, erratic bus. The bus was subsequently halted by a CISF vehicle, and a security guard smacked Thamizharasu, the driver.
After locals and other bus drivers requested an apology from the armed soldiers, a commotion ensued.
The Gurubarapalli Police arrived quickly and took control of the scene. After CISF sub-inspector Prathap apologised for slapping the driver, the convoy was allowed to pass.