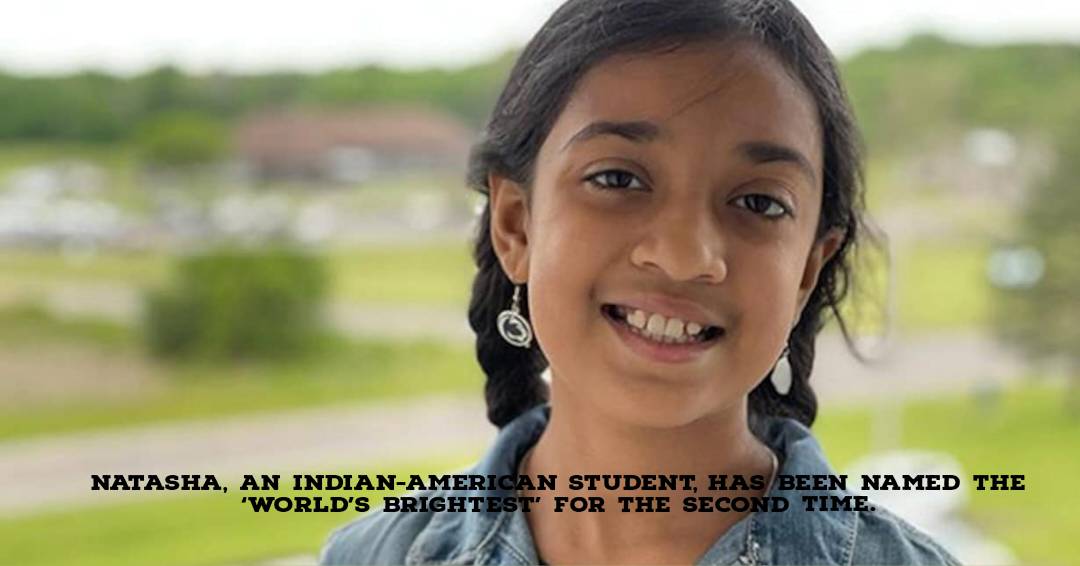 Natasha Perianayagam, an Indian-American student, was nominated to the Johns Hopkins Center For Talented Youth's list of the 'world's brightest' pupils for the second year in a row based on the results of exams taken by more than 15,000 students from 76 different countries that were above grade level.
13-year-old Perianayagam attends Florence M. Gaudineer Middle School in New Jersey.
She also took the test administered by the Johns Hopkins Center For Talented Youth (CTY) in the spring of 2021, when she was in fifth grade.
She was propelled to the year's honours list by her verbal and quantitative test results, which were on par with the 90th percentile for advanced Grade 8 achievement.
According to a news statement issued by the organisation on Monday, she was honoured this year for her exceptional performance on the SAT, ACT, School and College Ability Test, or another test she completed as part of the CTY Talent Search.
Perianayagam, whose parents are from Chennai, said she likes to read JRR Tolkien's works and doodle in her free time.
CTY used above-grade-level testing to find gifted children from all around the world and provide a clear picture of their academic aptitude.
According to a university news release, Perianayagam joined CTY in the 2021–22 Talent Search year alongside 15,300 other students from 76 other countries.
Less than 27% of those people passed the screening tests and received high or grand honours, which qualified them to take part in the CTY celebration.
Perianayagam's most recent try received the highest grades of any candidate.
The executive director of CTY, Dr. Amy Shelton, remarked, 'This is not only acknowledgement of our students' accomplishment on one test, but a compliment to their love of discovery and learning, and all the knowledge they have collected in their short lives so far.'