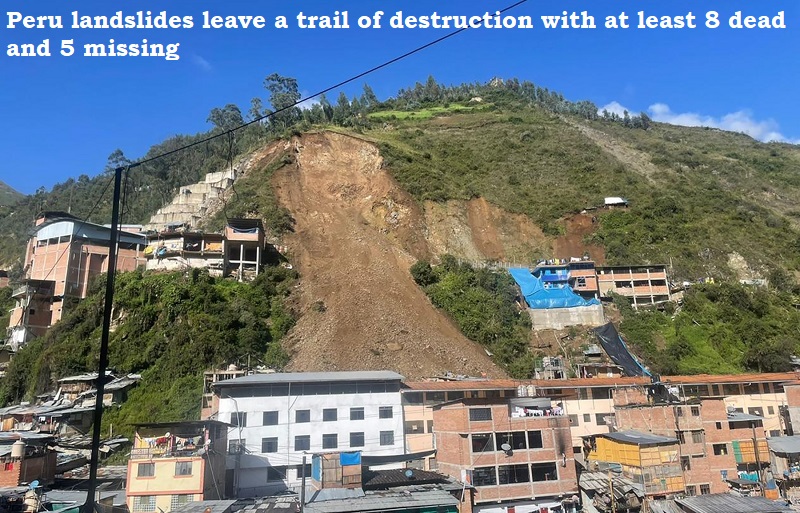 According to national emergency services on Monday, a landslide in southern Arequipa caused by heavy rains in Peru killed at least eight persons. According to Peru's COEN national emergency centre, search and rescue efforts are still ongoing. According to officials, a landslide brought on by recent heavy rains in the Camana region near the town of Secocha has left five additional people missing.
The defence ministry posted on Twitter that it is helping with the efforts by providing emergency response personnel, tents, water tanks, helicopters, and sandbags. Since December of last year, followers of the far-left former president Pedro Castillo have been staging large-scale protests in Peru.
The detention of Castillo after his impeachment and failed attempt to dissolve Congress has upset Castillo's supporters. Dozens of people have died in the unrest which has gripped the Latin American nation.
A visitor and a tour guide died earlier as a result of the torrential rains in Peru in late January. City of Cuzco and The Historic Sanctuary of Machu Picchu, both of which placed on the World Heritage List in 1983, have suffered damage due to the heavy rains.