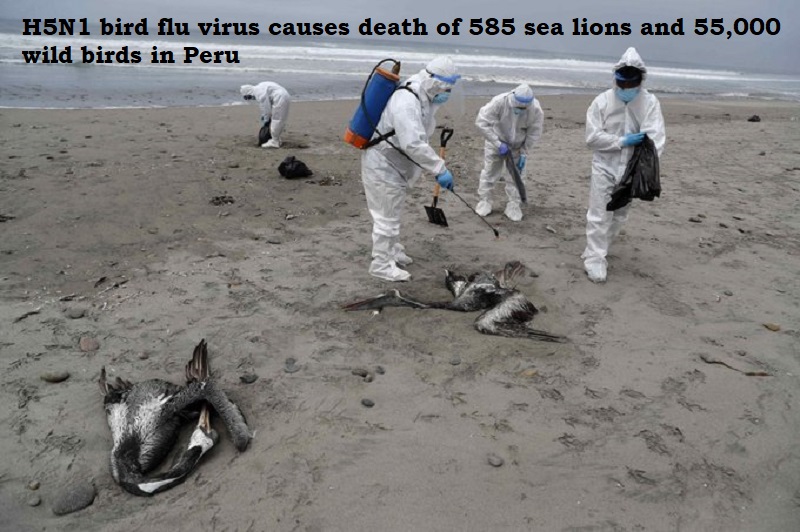 On February 7th, Peru reported that in recent weeks, the H5N1 bird flu virus had killed 585 sea lions and 55,000 wild birds. The most recent assessment on the effects of sickness in the nation makes mention of this.
According to the Sernanp Natural Areas Protection Agency, after rangers found 55,000 dead birds in eight coastal protected zones, they also discovered 585 dead sea lions in seven marine protected areas.
The organisation added that penguins, gulls of different species, and pelicans are among the deceased birds.
Authorities have announced a 'biological vigilance protocol' in response to laboratory testing finding H5N1 in dead sea lions.
For its part, Peru's National Forest and Wildlife Service (SERFOR) urged people and their pets to avoid contact with sea lions and sea birds on the beach.
The authorities in Peru culled 37,000 birds on a chicken farm over bird flu in December. Killing infected birds is part of the usual protocol to control avian influenza outbreaks.