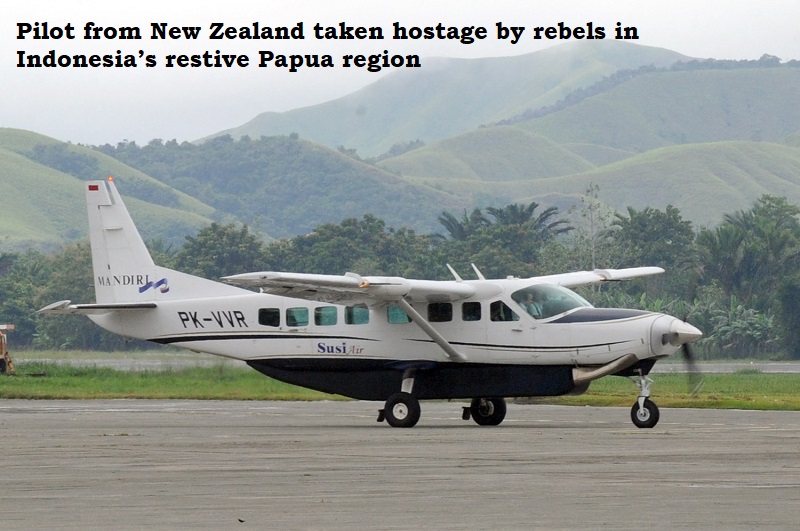 In Indonesia's unrest-ridden Papua area, insurgents kidnapped a New Zealand pilot after setting fire to his plane which was carrying six passengers.
Shortly after the plane touched down at Paro Airport in the hilly district of Nduga on Tuesday, the West Papua Liberation Army terrorists, a branch of the Free Papua Organization, took control of it.
Philip Mark Mehrtens was the pilot, according to the local police. Others, including a young child, were let go because they were native Papuans, according to the Independent.
According to Papua Police Chief Inspector Mathius Fakhiri, a team made up of both police and military personnel has been dispatched to the region.
On Tuesday, the West Papua National Liberation Army (TPNPB) said that they have 'arrested' the pilot and added that they won't release him until their demand for independence is not met.
'We have taken the pilot hostage and we are bringing him out,' the spokesperson said in a statement.
'We will never release the pilot we are holding hostage unless Indonesia recognizes and frees Papua from Indonesian colonialism.'
This is the second time that they have resorted to abduction seeking to free Papua from Indonesia.